India News
Hari Singh Nalwa, the Sikh warrior who subdued the Afghans two centuries ago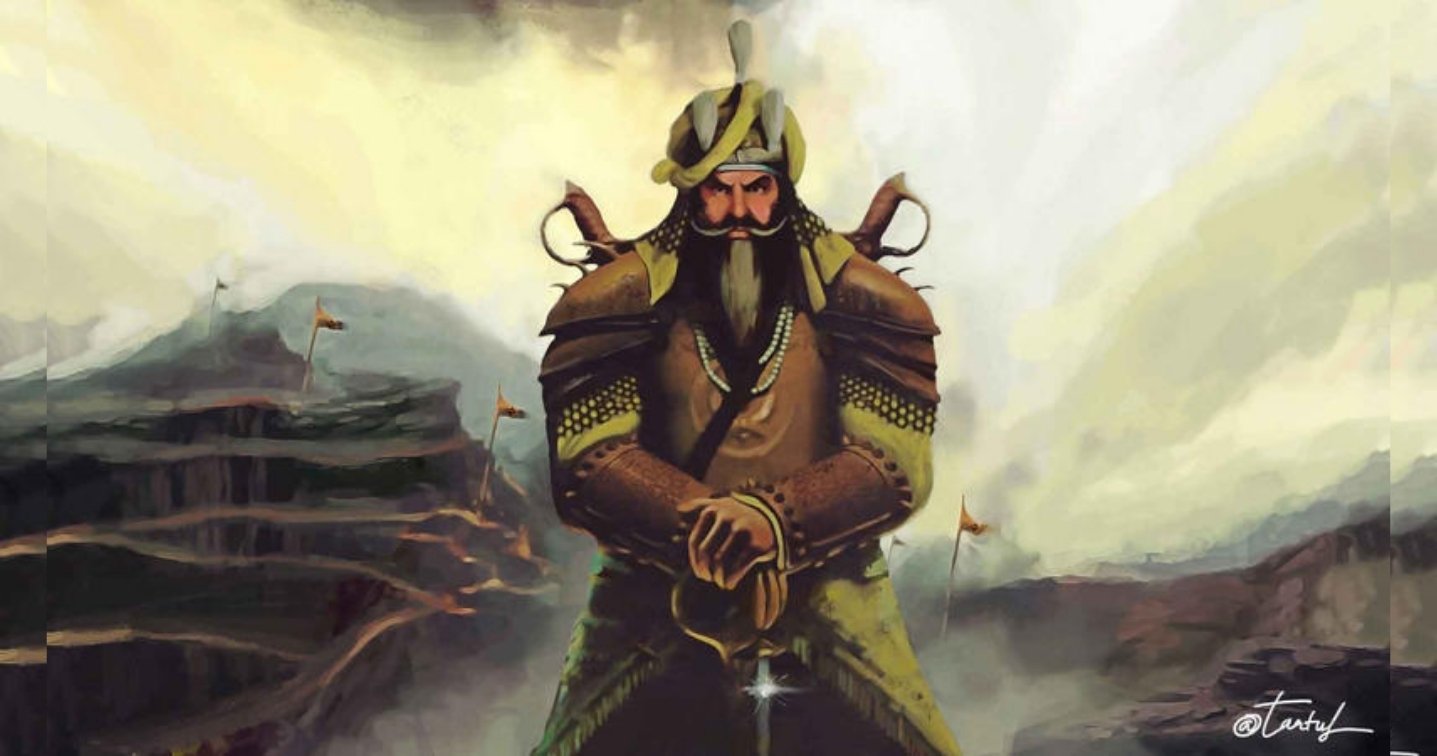 Hari Singh Nalwa and his small force of Nihang warriors fought and defeated numerous Afghan rulers
Afghanistan is at a crossroads today. The nation is often considered the graveyard of big powers. The British tried to tame the badlands of Hindukush but could not achieve it. Then the erstwhile Soviet Union tried to control the nation of varied ethnicity and cultures but met its nemesis.
The Soviet intervention led to the breakup of the union and the end of the cold war. However, the tribes in Afghanistan continued with what they are best at-warring among themselves. Then the WTC bombing happened, and Uncle Sam, fresh from its Iraq adventure, invaded Afghanistan.
Hari Singh Nalwa, the Sikh Warrior
The Indian Express wrote, today after 20 years, America is also exiting Afghanistan in shame and defeat. However, only two centuries ago, a chieftain tamed the Bad Lands and gave the Afghans a bloody nose. He was Hari Singh Nalwa, the Sikh Warrior who won many battles against Afghans. Hari Singh Nalwa was a legendary Sikh commander who earned himself the most feared Sikh Warrior's reputation.
For long, the Kyber pass was Undivided India's Achilles heel. Every invader, be it the Mongols, Persians, Afghans, used this gateway to invade India. In the 18th century, when the Mughal Empire was crumbling, hordes of Afghans entered to plunder in Punjab, which Maharaja Ranjit Singh ruled. To prevent the invaders from entering Punjab, Maharaja Ranjit Singh sent the most trustworthy commander of his force, Hari Singh Nalwa.
Established control over Khyber Pass
Hari Singh Nalwa remained the Governor of Kashmir, Hazara, and Peshawar. He defeated countless Afghan tribes, established control over various regions along the boundary of Afghanistan, and prevented Afghans from entering Punjab through Khyber Pass.
Hari Singh Nalwa and his small force of Nihang warriors fought and defeated numerous Afghan rulers. At the tender age of 16, it was the baptism with fire for the young Warrior when he participated in the battle of Kasur (now in Pakistan) and defeated Afghani ruler Kutab-ud-din Khan.
This was followed by another fierce battle, the Battle of Attock when he subdued Azim Khan and his brother Dost Mohammad Khan. The brothers were fighting on behalf of Shah Mahmud of Kabul; This was the first major victory of the Sikhs over the Durrani Pathans.
Under Nalwa, whose fame had spread and his very name instilled fear in his enemies, the Sikh Army won the Battle of Peshawar in 1818, and Nalwa asked to be stationed there. Nalwa took control over Jamrud in 1837, a fort at the entryway to Afghanistan through Khyber Pass.
Historian Dr. Satish K Kapoor, retired principal, former registrar of DAV University, and currently the Director of Hindu Kanya College of Kapurthala, talking to Indian Express, said that the fear of Nalwa was such that his name is used to take in front of unruly children by their mothers in Afghanistan.