Entertainment
Kaun Banega Crorepati Season (KBC) 13; A visually impaired teacher becomes the first crorepati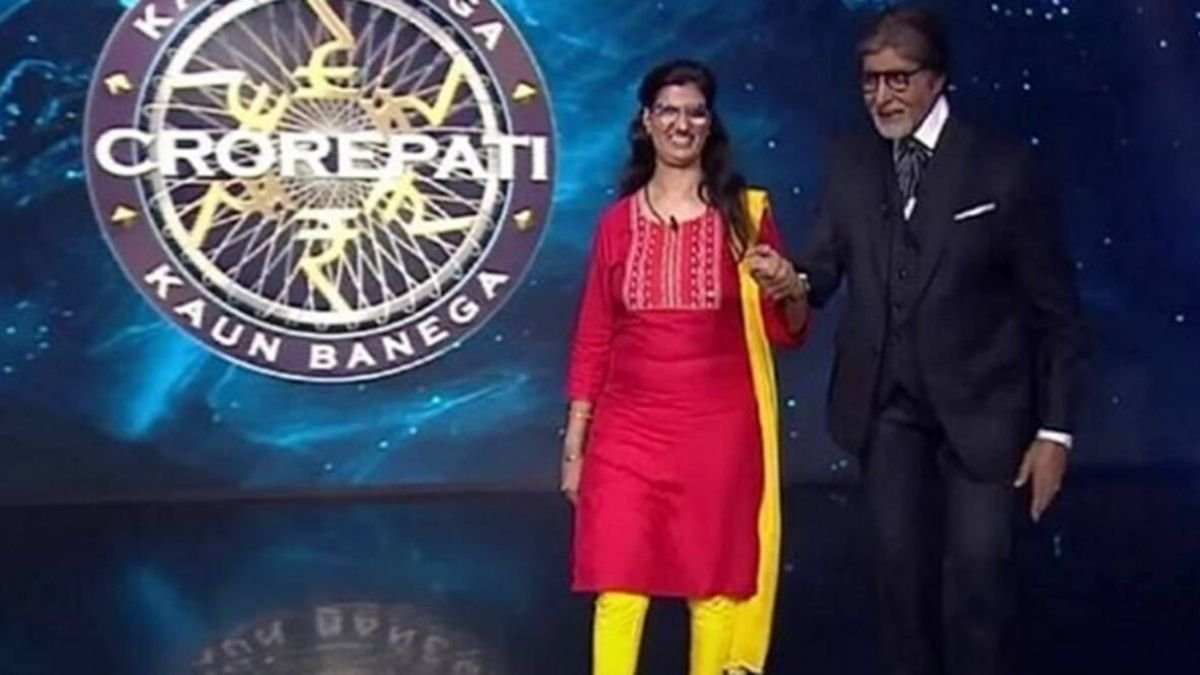 Himani Bundela, a free-spirited visually impaired teacher has become the first millionaire in KBC 13
A visually impaired woman has become the first crorepati in KBC session 13, the recent promo from the channel broke the news on social media
SonyLIV shared the promo of Himani Bundela, a visually impaired teacher trying to answer the seven crore rupees worth question. In the promo, Amitabh Bachchan is applauding Himani for answering the one-crore rupees worth question correctly.
The prize money is gradually increased with every question in Kaun Banega Crorepati. The contestant has to answer all the questions correctly to reach the final stage where questions are worth crores.
The popular quiz show had grabbed eyeballs after stories of fifth session winner Sushil Kumar becoming bankrupt went viral.
The Promo of KBC 13
SonyLIV shared the emotional promo on Instagram where host Amitabh Bachchan is all set to ask the seven-crore question. The free-spirited teacher came to the show with her proud father.
Himani Bundela was also accompanied by a female relative who is proud of her for her free-spirit nature. She came to KBC 13 to raise awareness about her drive for visually impaired people in her school. "I want every KV school to adopt the drive," she said in the promo shared by Sony TV on Twitter.
The 12th time host Amitabh Bachchan has also paid his share of pride on the 'Zindadili' of this young teacher.
The Story of Sushil Kumar
Meanwhile, let us travel back in time when Sushil Kumar had become the first contestant to win five crore rupees in Kaun Banega Crorepati session 5. But his happiness did not last long after he was cheated large sums of money as donations for philanthropic activities.
Apart from that, Kumar had also traveled to Mumbai to try his hands on film direction. Instead, he spent his money on alcohol and cigarettes. He stayed at his lyricist friend's house and lazed around for six months, The Indian Express reported.
But Sushil has now found a lease of life and quit smoking and alcohol. He is a teacher now and living a decent life with his wife.