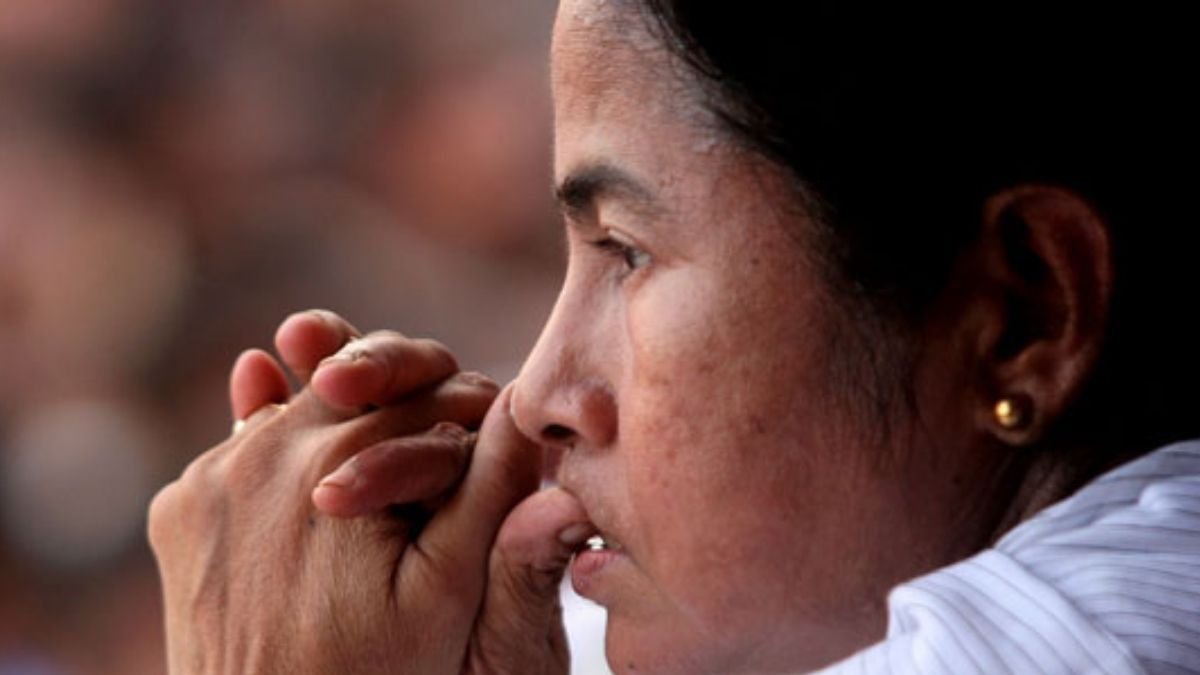 Resignation of five leaders in Goa and the charges they have levelled against TMC, could pose a problem for Mamata
Mamata Banerjee's Goan jaunt doesn't seem to be running smooth. The Trinamool Congress bandwagon that was rolling on effortlessly along the western Indian state has now hit a speed breaker.
A former MLA and four others who had joined the Trinamool Congress with the hope of better prospects, are now up in arms against Mamata Banerjee and her style of politics. The revolt comes rooted in a concern that the Trinamool Congress has not understood Goa a bit!
The five men, who are primary members of the Trinamool Congress, have charged Mamata's TMC with trying to divide the Goans. The rebels include former MLA Lavoo Mamledar.
These five leaders – Lavoo Mamledar, Ram Mandrekar, Kishor Parwar, Komal Parwar, and Sujay Mallik – have submitted their resignation to Mamata Banerjee, and they have in their letter of resignation stated that they would not want to continue staying with the TMC which is trying all ways to wage divisive politics in Goa.
Goa isn't what Mamata thinks
Accusing the Trinamool Congress as totally ignorant of what Goa is all about, they have said that they had joined Mamata's party in the first place with the hope that the Trinamool Congress would "bring brighter days for Goa and Goans". However, that has not happened, they lamented.
It isn't just the TMC brand of politics the leaders have lashed out at. Lavoo Mamledar, and the other four leaders, have lambasted the manner in which Mamata has charted out her poll campaign in Goa. A big chunk of the attack has been directed at Prashant Kishor's I-PAC, which handles TMC's poll campaign strategies.
The rebel leaders accused I-PAC of collecting voter data with only the elections in mind. Further, they also alleged that the Trinamool Congress has been attempting to divide Goans on the basis of religion by aligning with Maharashtrawadi Gomantak Party's Sudinda Dhavalikar.
Where do all these leave Mamata and TMC? Mamata Banerjee has been making all effort to gain a foothold in Goa, just ahead of the elections. By fielding TMC candidates in Goa, the TMC supremo had been hoping to make a mark outside of Bengal. Riding on anti-BJP sentiment, Mamata had been planning to lead a combined Opposition against the ruling BJP-led NDA and Narendra Modi much ahead of the general elections.
The latest development in Goa could come as an irritant to the TMC boss. At a time when the Aam Aadmi Party led by Delhi Chief Minister Arvind Kejriwal, has been leaving no stone unturned to ensure a foothold in Goa when the Assembly elections get underway, Mamata cannot afford to have such pin pricks disrupt her run. The charges levelled by the five leaders who have a grip on the political affairs of Goa need to be taken seriously.
Mamata has a tough road ahead
Political tussle is natural, more so when the polls are round the bend. But when a party that has no experience whatsoever in a state it wants to pocket tend to be at the receiving end of some serious charges, it has no other way but to strategize better. Prashant Kishor and his I-PAC could be Mamata Banerjee's trump card. But then, there is a dire need that a political outfit that seeks a foothold in a land for the first time need to know what the land and its people are all about.
Hope Mamata Banerjee would take a leaf out of Kejriwal's book and listen to what he had said a couple of days ago. The AAP boss had ridiculed political beings looking for votes when they had absolutely no connect with the people and culture of the place. The fact is that AAP too is an outsider. But as Kejriwal suggested learning more and connecting themselves with the culture and people of the land you seek votes is a must.
Playing politics just for votes may not augur well for any political party. Goa is a state that hasn't hitherto tasted the TMC or AAP flavour. As the February 2022 elections approach fast, Mamata Banerjee should realise that many more speed breakers are bound to spring up along the TMC's path to the Goa Assembly. And, she needs to act accordingly, so that the people would see her as their real didi.