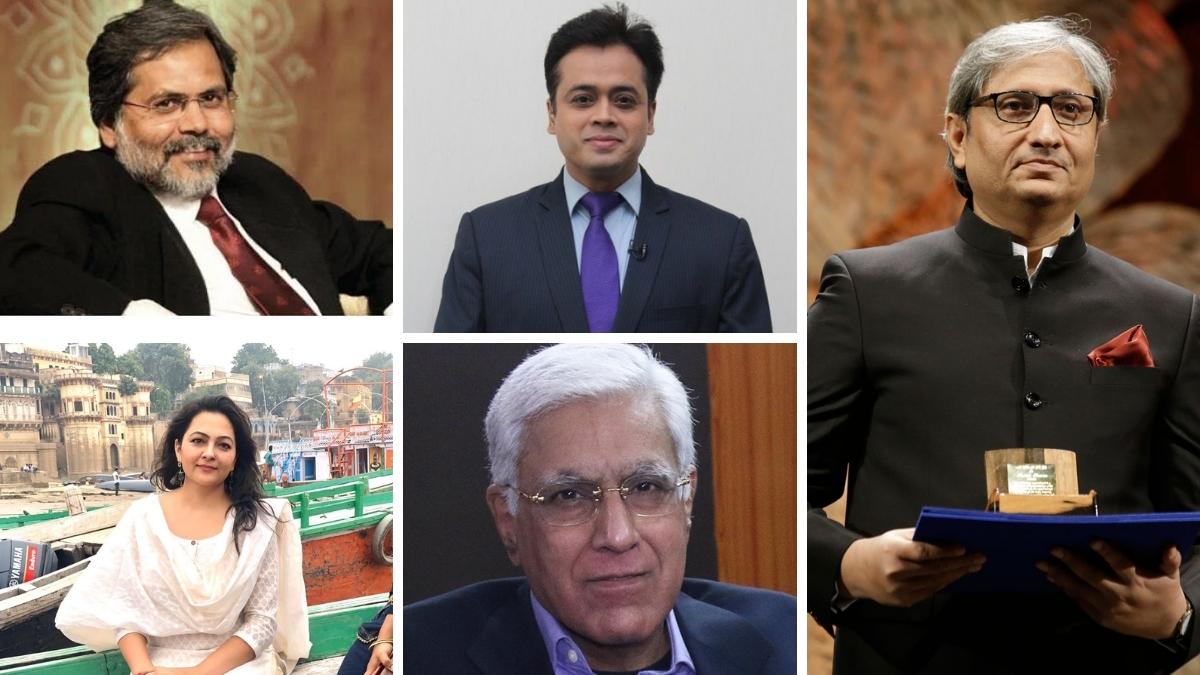 When entire country lives under fear and nobody has the guts, there are few brave journalists and anchors who do their duty towards true journalism.
As we all know that India's mainstream media has become a puppet of corporates and political parties, they showcase everything apart from news. In the last decade or I can simply say after 2012 and onwards Indian mainstream Tv channels and newspapers are working on a dangerous agenda. And this agenda is to convert democracy to dictatorship.
In past 07 years of Modi Government rule, we have seen numerous instances when several journalists were caught, tortured, and arrested by the central agencies. This came when these journalists were only performing their duties by showcasing the real facts.
In such a situation when entire country lives under fear and nobody has the guts to utter a single word against the ruling party (BJP), there are few brave journalists and anchors who do their duty towards true journalism.
We have identified top 05 Indian journalists and programs that will give you true picture of India. The following list is in decreasing order:
5. Abhisar Sharma : Abhisar Sharma is a senior journalist, anchor and author. He started his career in 1995 and till 2018 he worked with the Indian mainstream media channels like NDTV, Zee News, APB News and BBC. Since 2018, he is working as a freelancer journalist and anchor. Nowadays, you can watch him on YouTube news channel of his own. Whenever you watch Abhisar, you will know that he loves his country. He is an outspoken personality involved in true journalism, and we can see he's worried about the country. I still remember when he became emotional while talking about a small Muslim kid killed for water. You can subscribe to Abhisar Sharma on Youtube here.
4. Punya Prasun Bajpai: Bajpai is an Indian Journalist and writer. He wrote various books on Indian politics, some of his famous books 'Raajneeti Meri Jaan' , Disaster: Media and Politics, Sansad: Loktantra Ya Nazron Ka Dhokha, Aadivasiyon par TADA, RSS Sangh Ka Safar etc. Bajpai is having in-depth knowledge of Indian politics. He started his career in 1996 with Aaj Tak and thereafter, he served various news channels like Zee News, NDTV, ABP News. He is well known for his Tv program 'Masterstroke' that used to air on ABP News. He quit ABP news due to high pressure from the Government on ABP news. If you want to understand the internal depth of Indian politics, government policies, etc then you must watch him. You can subscribe to Punya Prasun Bajpai on YouTube here.
3. Arfa Khanum Sherwani : Arfa is an Indian journalist and senior editor at The Wire. Arfa started her carrer in journalism in 2014, she worked with mainstream media channels like Sahara Tv, NDTV. She also worked with Rajya Sabha Tv as a senior editor. She is the only Indian Journalist to cover the 2014 Afghan presidential elections. Arfa is a highly matured personality, she maintains the decorum of journalism. In 2020, one of her cut video clip from a speech at Aligarh Muslim University over Citizenship Amendments Act 2019 got viral and after that she got thousands of threats of death and rape on social media sites like Facebook and Twitter. Arfa was a victim of the Bulli Bai app also. Arfa generally conducts interviews of politicians and asks relevant questions. If you are someone who wants to see the realistic picture of India, you must watch Arfa's work. A very recent interview conducted by Arfa from Baraut, Baghpat area of Uttar Pradesh, shows her maturity and seriousness about True Journalism. Watch Arfa Khanum's recent work here.
2. Karan Thapar: Karan is an Indian journalist and interviewer currently working with The Wire. He started his career in 1981 and was associated with several Indian and International media houses like CNN-IBN, The Times, BBC, Channel News Asia, Doordarshan etc. Thapar is known for his aggressive interviews with leading politicians and celebrities. In 2017, Thapar become more famous after he interviewed current Indian Prime Minister Narendra Modi (then Chief Minister of Gujarat). In this interview, Modi struggles to take a breath amid Thapar's tough questions and abruptly stopped the interview within 03 minutes while saying 'dosti bane rahe'. In another instance Karan used to write a column 'As I see it' in daily newspaper The Asian Age. Later he stopped writing as The Asian Age objected to his regular column after he wrote on '1947 Violence Against Jammu Muslims'. According to Karan, the newspaper management stopped his column due to enormous pressure from Indian Prime Minister Narendra Modi and Amit Shah. Recently, one of his interview with the former Supreme court Justice Madan Lokur on Genocide catched eyeballs. You can watch Karan Thapar on Youtube.
01. Ravish Kumar: Ravish is the only Indian journalist who has been reporting about the ground reality and problems of ordinary people of India. He is an extremely sharp journalist who always showcases political agendas in advance. Some people call him communist; few call him biased, but those know him and watch his work, call him a true journalist who serves the nation with dignity and integrity. There is no one like him in the mainstream media at the moment. If you criticise Ravish Kumar, then I can bet that you have never listened to him. Ravish is working with NDTV India as a senior executive editor and is one of the India's most influential Tv Journalist. He is among the five individuals who received Ramon Magsaysay Award in 2019 (The most prestigious award regarded as the Asian Version of Nobel Price). Ravish gave the name 'Godi Media' to the Indian mainstream media involved in fulfilling politician-based agendas. This name 'Godi Media' became so famous in India that a majority of Indian people started using this word against the Tv channels run by politicians and corporates. You can watch Ravish Kumar here.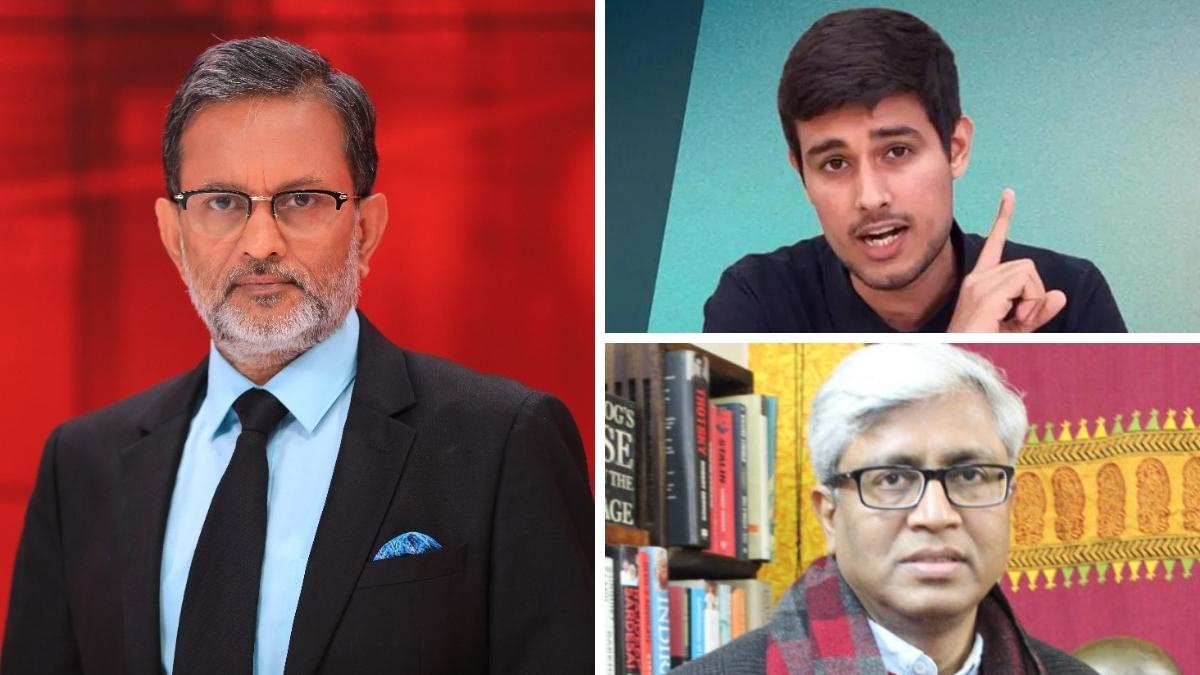 By mentioning only 05 names, I am not saying that these are the only people who are involved in True Journalism, or these are the only people who are working hard on ground to grab facts.
There are many more like these, for instance if you wish to know the ground reality, you can follow Ajit Anjum. Similarly, if you want to understand about a specific topic in depth with facts and and data you can watch Dhruv Rathi or if you are keen to know about latest political updates and opinions, you can watch Satya Hindi run by Indian journalist Ashutosh Gupta.