Trending Now
Youngsters enjoy sledding as heavy snowfall engulfs Kashmir
Youth were seen appreciating the white blanket on hillocks by arranging group outings to such places and end the visits with sledding.
Srinagar —
Young people, mostly boys, have taken to a new sport this winter—sledding—after the Valley witnessed a heavy snowfall a week ago.
Boys, dressed in their typical winter attire—Pheran­—could be seen trekking towards cliffs or even hillocks to enjoy their new favorite winter sport.
In southern Kashmir's Shopian district, many such youth were seen appreciating the white blanket on hillocks by arranging group outings to such places and end the visits with sledding.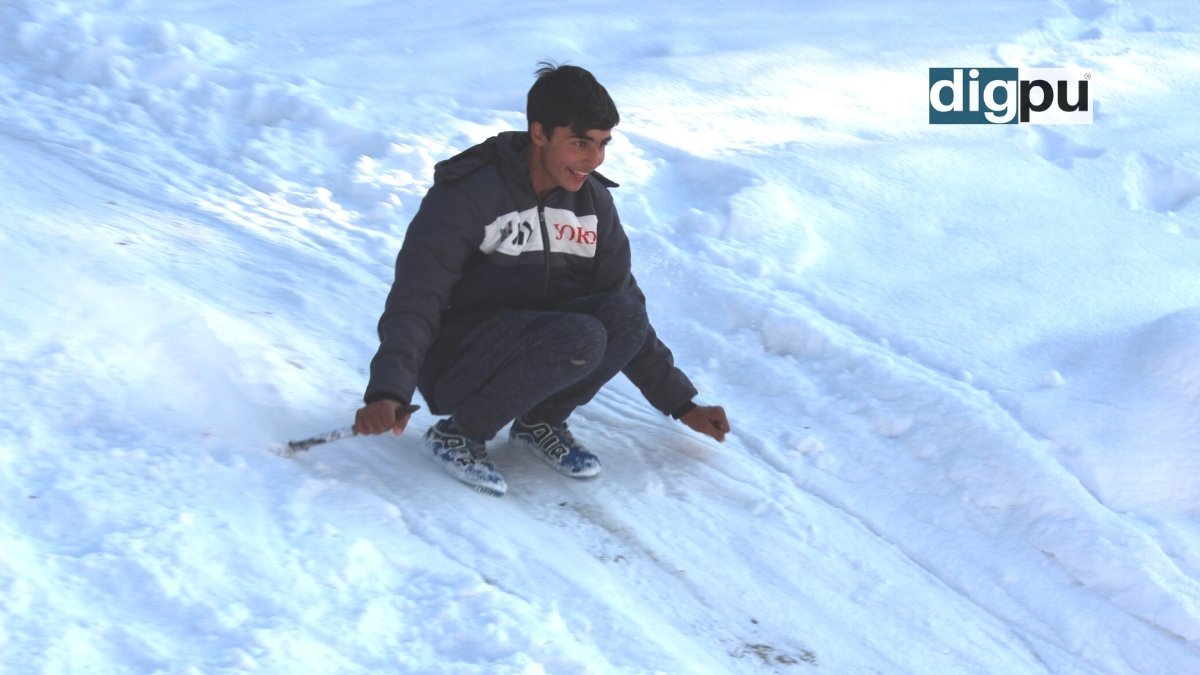 However, the sledding didn't involve the use of a sled such as a Flexible Flyer with wooden slats and metal runners, as the youngsters take it purely as a recreational activity.
Pertinently, sledding, sledging or sleighing is a winter sport typically carried out in a prone or seated position on a vehicle generically known as a sled in North American, or a sledge/sleigh in Britain.
It is the basis of three Olympic sports: luge, skeleton and bobsledding. When practiced on sand, it is known as a form of sandboarding.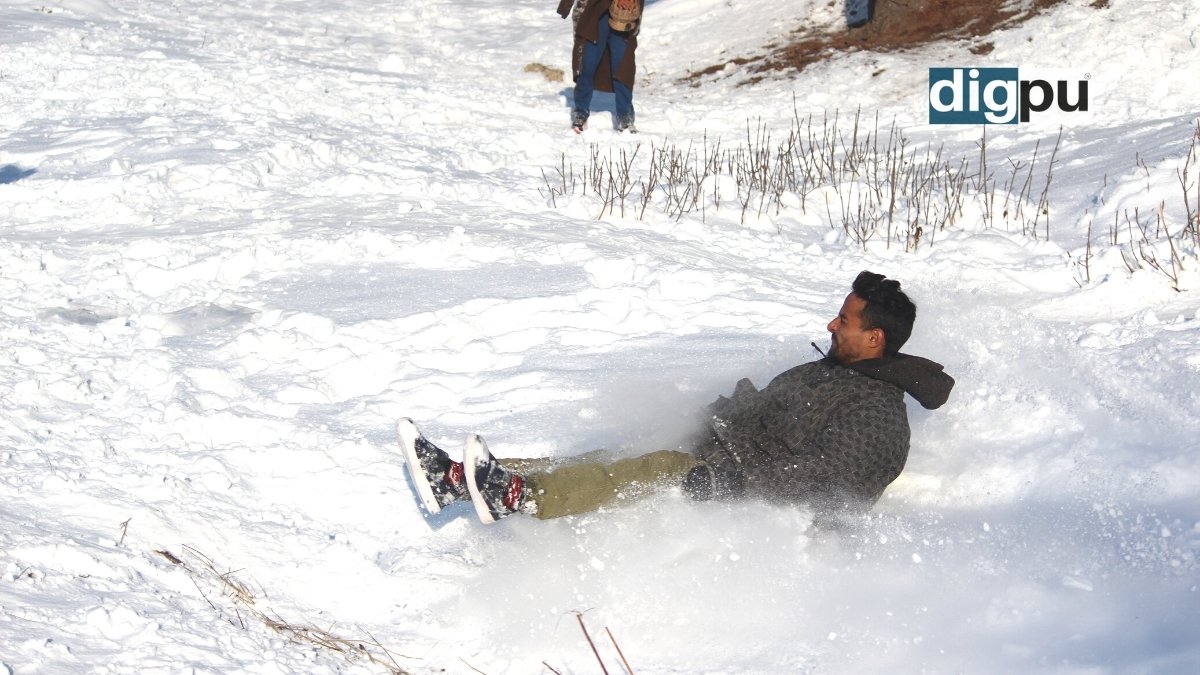 Meanwhile, barring Gulmarg, night temperatures increased across Kashmir Valley amid cloud cover on Monday.
The Weatherman has forecasted "mainly dry weather" in the next 24 hours and "no significant change till January 17". But there are chances of snowfall in the region next week even as its intensity is not yet known.
Mukhtar Ahmad, the deputy director of Meteorological Centre Srinagar, said the weather is expected to remain dry this week and there will be no significant change till 17 January. However, another snowfall spell is likely on January 19 but the intensity of the spell is not clear yet, he said.
The heavy snowfall last week, which continued for several days, has thrown life out of gear in the region with many villages and remote areas remaining out of bound during poor clearance efforts by the administration.
With access to many areas still cut off, Jammu and Kashmir's Lieutenant Governor Manoj Sinha on Sunday declared the heavy snowfall as a natural calamity.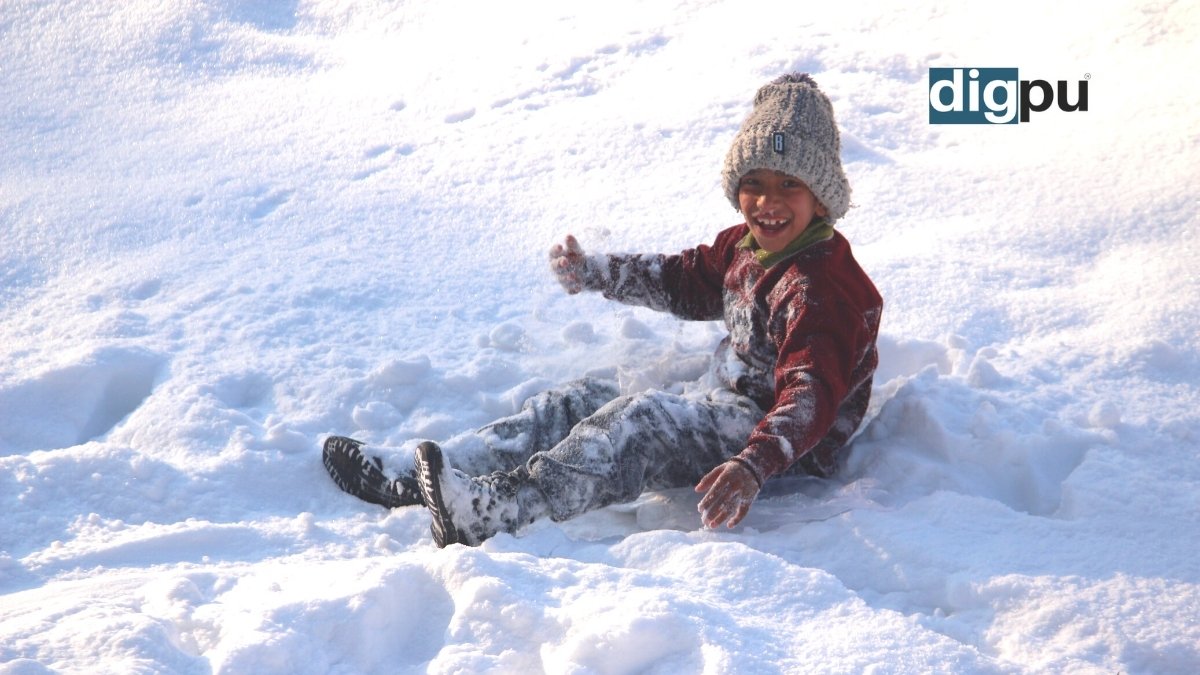 "Heavy snowfall was not figuring in the list of natural calamities under SDRF norms, due to which disbursement of relief and ex-gratia payments for the damages due to heavy snowfall was not possible for the districts' disaster management authorities," said an official spokesman for the state administration. SDRF is short for State Disaster Response Fund.
The declaration of heavy snowfall as a natural calamity will enable the administration to process claims for ex-gratia payments under the SDRF, bringing relief to the residents of snow-bound areas.
Kashmir is in the middle Chillai-Kalan, the 40-day winter period which commenced on December 21 and ends on January 31. The period is considered the harshest of the winter when the chances of snowfall are most frequent and maximum.
The cold wave, however, continues even after that in Kashmir with a 20-day-long 'Chillai-Khurd' (small cold) and a 10-day-long 'Chillai-Bachha' (baby cold).
**
Dil-Paziir (Urdu; meaning 'heart-pleasing') is a special edition positive news series brought to you by Digpu, sourced from conflict areas starting from Kashmir. Our local journalists have successfully shared many inspirational stories from the valley – from the invention of E-Charkha, automatic ventilator in Kashmir, stories of brotherhood through to the first-ever cricket tourney for Blind sportsmen, all the stories make us awe-struck. These are NOT FOR REPRODUCTION.
Also:In Pics: Heavy Snowfall in Kashmir chants the glory of this snow heaven