Technology
Is password sharing a problem? Netflix thinks it is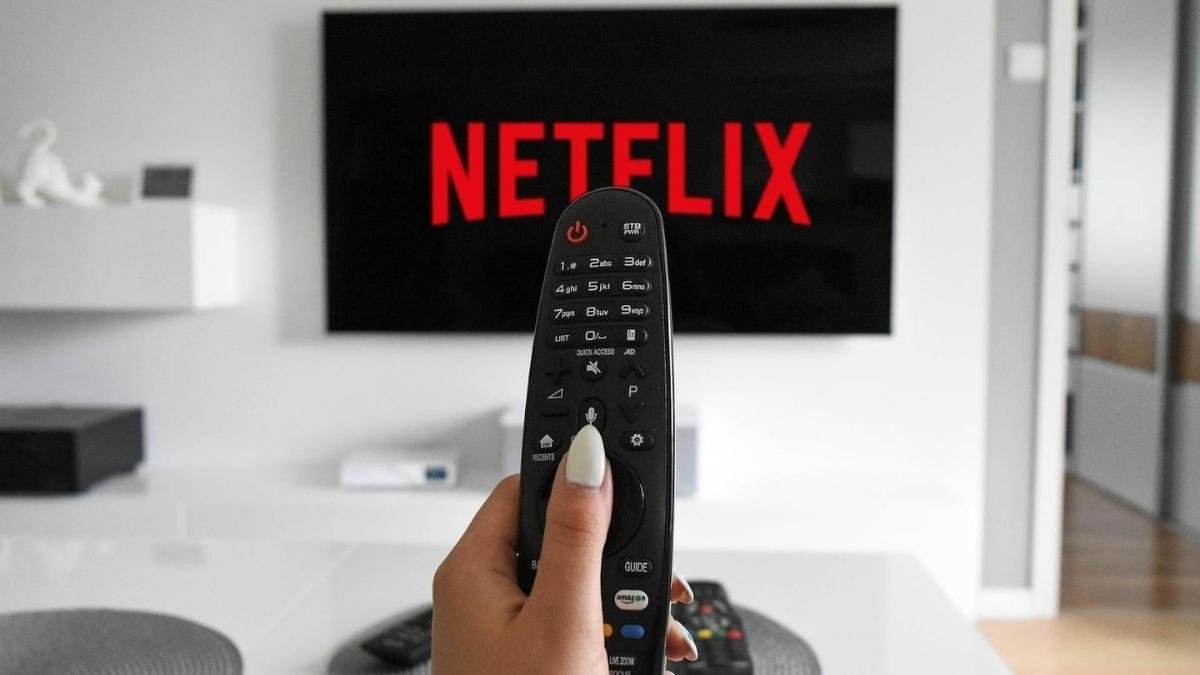 Netflix's imminent crackdown on password sharing is an open effort to secure higher subscriber numbers amid a tumultuous period.
Netflix was once the go-to streaming service for millions of users around the world, but in 2022 the entertainment giant is facing falling subscriber numbers rapidly. In fact, the streaming company was in the news recently as they plan a crackdown on password sharing. A common issue for streaming platforms, one which Netflix is attempting to tackle face-on.
This news has caused customers to review their accounts as there have been instances where access has been gained without their knowledge. Common passwords can be the cause of this, and we've advised strongly changing your password to something stronger.
In April, the Indian Express reported that the company lost around 200,000 subscribers in the year's first quarter. That same month, Netflix stocks fell by 26 per cent. Netflix blames a confluence of factors; the war in Ukraine, Covid-19 related disruptions, rising inflation, and increased competition.
As the platform neared market saturation with some 222 million subscribers worldwide, and in light of its recent losses, there has been increased scrutiny of its performance as an entertainment producer.
Viewers and critics are blaming the streaming giant's content for its downfall, with many positing that its newer movies and shows lack the oomph and impact of series such as Russian Doll's first season, Bridgerton, and Ozark.
Indeed, it seems like it's been a while since the company produced a major hit.
In this climate, Netflix is now taking what CNBC calls an unprecedented move, announcing that it intends to crack down on password sharing.
In an April 19 letter to shareholders, the company notes that "In addition to our 222 million paying households, we estimate that Netflix is being shared with over 100 million additional households".
Netflix has long struggled to attract new subscribers in India, even with early hits such as Sacred Games, which was released two and a half years after the platform was available in the nation. A Hindi-language show that explored the criminal underbelly of Mumbai, Sacred Games was a marked difference from many of its other Hindi offerings, many of which were romantic musicals.
There is no specific data available on how many Netflix accounts are being shared in India. But, with subscription prices set higher than both Walt Disney Co. and Amazon.com Inc. offerings, it's not a surprise that 5.5 million Indian subscribers are sharing their passwords across households.
Cyber security experts have long warned against the dangers of sharing passwords with others, and it's easy to see why, even if the password in question is for a Netflix account. According to statistics shared by DataProt, 51% of people reuse passwords across work and personal accounts, meaning that your cousin's brother's Netflix password could be the very same one he uses to log into his employer's systems or even his bank account.
And in a world where "123456" remains in pole position of password popularity, despite increasingly higher rates of cybercrime, it's hardly a stretch for a Netflix password to be used for nefarious means.
In India, passwords including "password", "12345", and "india123" are all infrequent use. In fact, 1.10 lakh people across the nation use "12345", according to NordPass research.
Granted, Netflix's imminent crackdown on password sharing is an open effort to secure higher subscriber numbers amid a tumultuous period. Yet this move has drawn attention to some of our more questionable password habits.
With that in mind, here's a brief guide to the password practices we should all follow:
Use a password manager
If you're anything like most people, you probably have a bunch of passwords floating around in your head and scattered across various browser tabs. You may even use one password for everything, which is a terrible practice.
The solution? A password manager that stores all your passwords securely and allows you to access them at any time with just one master password. Most generate random, unique codes for each site so that if one is compromised, it doesn't affect the rest, and some even autofill saved usernames/passwords from one site when logging in to sites and apps.
Make your passwords long and unique
Avoid common passwords such as those detailed above; if we know about them, so do cybercriminals. Make each password long; the Indian Ministry of Communications recommends "a minimum of 9 characters and a maximum of 28 characters in length". However, research tells us that a high number of passwords under 8 characters can be hacked in less than a second, so err on the side of caution and aim for more than 12.
Don't reuse passwords across accounts.
Use two-factor authentication (2FA) whenever possible
Two-factor authentication requires that you enter both your username and password (the first factor) and another piece of information like a code texted to your phone (the second factor). This ensures that even if someone has access to your credentials, they can't access your account unless they have access to the second factor (like having control over your phone).
Finally, don't share your password with others, even if it's just for your Netflix account.