Genomic complex for detection, management of critical illnesses through saliva-based DNA analysis comes up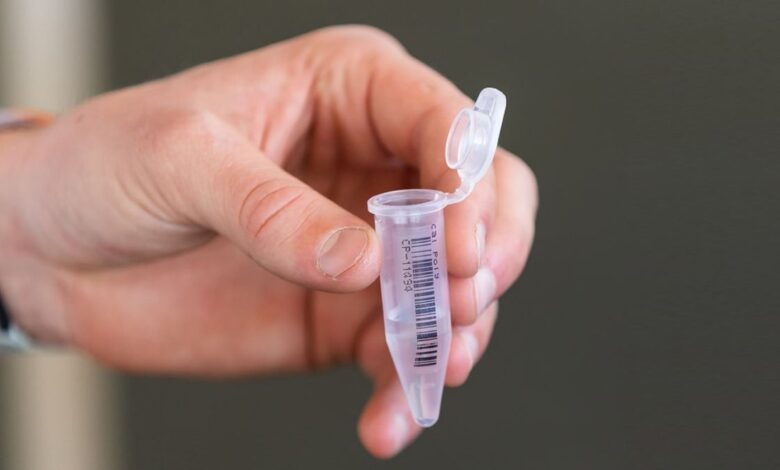 Gene Valley, the genomic complex set up by Sagenome, will be provided technical support by RGCB
Taking forward far-reaching efforts towards cutting down on illnesses, a cutting-edge initiative that can prevent and manage illnesses in a personalised manner has come up in the Kerala capital. The initiative comes in the form of a technology-driven genomic complex, which is equipped with R&D facility that uses genetic information from saliva to determine a person's proneness to a host of critical diseases.
Termed Gene Valley, the facility set up under the auspices of Sagenome, will have the renowned Rajiv Gandhi Centre for Biotechnology (RGCB) providing technical support as per a research agreement inked between the two.
Sagenome is an organisation set up by Dr M. Ayyappan, former CMD of HLL Lifecare Limited, and is powered by its platform OhMyGene, which provides clinical diagnostic services in the area of oncology, neurology, cardiology, infertility and gynaecology as also into consumer genomic services using saliva samples. According to Dr Ayyappan, the extraction of DNA from saliva sample has made it extremely simple to guide individuals towards the right lifestyle, drugs and treatments.
Genomic complex to undertake saliva tests to determine ailments
It has been said that a saliva test has wide applications where it provides an understanding about an individual's personalized diet plan, vitamin requirements, suitable exercise and weight loss plan, addiction tendency for alcohol, nicotine, drugs and genetic predisposition to more than 200 diseases, hereditary ailments and drugs.
The test has become a simple tool for weight loss programmes. Despite following the same diet, exercises and routine, there may be varied results in different individuals. The saliva test provides detailed and precise reasons behind obesity and prescribe the right weight loss and diet programme consistent with an individual's genetic make-up.
People who are aware of their genetic information have better ways of improving their health through a wide range of lifestyle management approaches, including diet, nutraceuticals, and yoga.
Genomic medicine tailors personalised healthcare programmes
Genomics is an emerging technology and genomic medicine is one of the most significant ways of tailoring personalised healthcare and wellness programmes and lifestyle changes. Genetic information provides data about whether a person is prone to certain diseases. The information thus collected allows analysing thousands of variations in the human genome followed by predictive analytics using Artificial Intelligence (AI) and Machine Learning technologies.
It helps medical practitioners to tailor the right healthcare plan for the individual, thereby increasing its effectiveness through precise diagnosis, right drugs and dosages, and better patient management and treatment, according to the Sagenome founder.
The OhMyGene platform provides comprehensive genomic testing services for disease diagnosis, screening and prevention in the area of cancer, cardiovascular, neurological diseases, reproductive health, infertility, pharmacogenomics in addition to pro-active health management approaches.