Ella, the AI stroller that drives your baby hands-free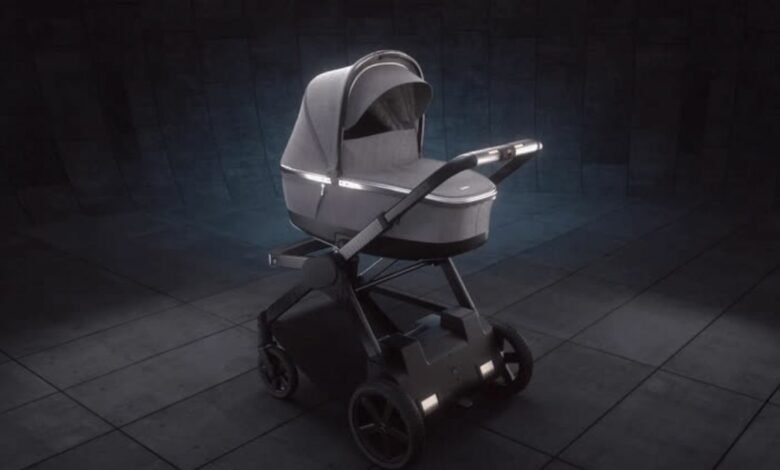 Ella offers advanced safety and convenience features tailor-made for busy modern parents.
Whether on the go or at home, Glüxkind's AI-powered baby stroller with hands-free cruising is meant to make parents' hectic lives just a little easier. With baby soothing features like Rock-My-Baby mode to help the little ones stay asleep, or built-in White Noise playback, Ella is there to give parents almost a nanny-like experience.
Glüxkind Technologies showcased its new product at the Consumer Electronics Show in Las Vegas. The product, named Ella, offers advanced safety and convenience features tailor-made for busy modern parents.
Glüxkind is a Canadian baby technology start-up founded in 2020 by Anne Hunger and Kevin Huang. The stroller has been featured in the list of the Innovation Awards honourees at CES 2023. The self-driving mode works only when the stroller is empty and a person needs to walk behind it.
Ella stops if sensors find no one near
If the sensors don't pick up that someone's there, the stroller stops. Onboard sensors also watch for obstacles or dangers like speeding cars and alert those who push the stroller.
The dual electric motors power the stroller up steep roads, sidewalks, and paths with ease. GlüxKind chief product officer and co-founder Anne Hunger has been quoted by a report as saying, "It also doesn't run away from you if you happen to let go on a downhill, because it senses the distance to the user and has automatic braking."
The stroller's battery having eight hours of pushing power, can be detached for charging. It takes about four hours to fully charge, the company said. There is a bassinet for little babies that can be replaced with a front-facing seat.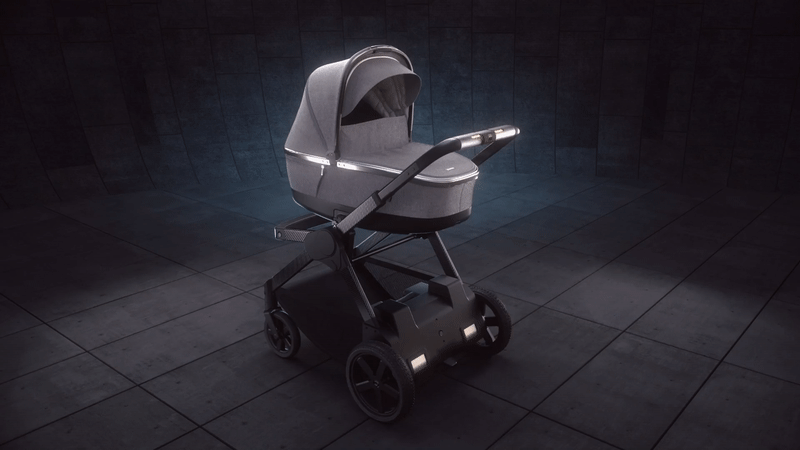 The AI stroller set to ship this July
The AI stroller's frame can be folded up easily and it weighs around 33 pounds. Ella may cost around $3800 and is currently being produced in a facility in Vancouver, British Columbia, and is set to ship in July.
We've put a lot of hard work into this product and are excited to get it into more customers' hands in 2023. The development has been driven by our own experience as new parents. Supporting the next generations of parents with an incredible product is what motivates us every day. Getting this recognition not only validates our effort but also enables us to reach more families who are looking for better products, Anne Hunger says.