Foreign militants pushed to emerge from their hideouts: Army officer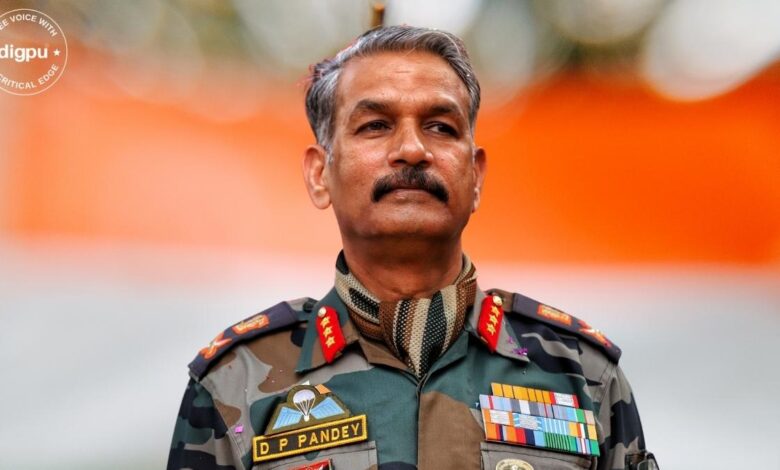 General officer Commanding of Srinagar-based Indian Army's 15 Corps Lieutenant General D P Pandey said that the number of local militants has been consistently going down
Foreign militants are feeling pushed to come out of their hideouts, Lieutenant General D P Pandey, General officer Commanding (GoC) of the Srinagar-based Indian Army's 15 Corps said on Monday while also claiming that the local recruitment of youth in militancy ranks is on the decline.
"The foreign militants were enlisting the help of local teenagers to carry out operations against security personnel and were not on the forefront themselves. As the number of local militants has decreased significantly, foreigners are now feeling compelled to come out of their hideouts, which is why they are being exposed and we have recently been able to establish contact with them," the GoC told reporters on the sidelines of a function 'Josh Talks' at 15 Corps headquarters in Srinagar.
'Legitimate Adhaar cards of foreign militants a challenge'
In response to a question about legitimate Adhaar cards recovered recently from two slain foreign militants in Srinagar, he acknowledged that this was absolutely a difficult challenge.
The officer stated, "It's impossible to confront a person (foreign militant) who comes out during a live encounter with a genuine Adhaar card. However, we will gradually conquer this hurdle."
'No big infiltration attempts recorded this year'
In terms of infiltration, GoC Pandey stated that just one attempt has been made this year, which was prevented by vigilant soldiers. "Though some minor attempts were made, no big infiltration attempts were recorded from across the LoC this year," he added, praising the Indian Army's extensive counter-infiltration grid.
In response to a question about allegations that terrorists are once again employing satellite phones and night-vision devices, the GoC stated that certain gadgets used by militants in other areas of the world were utilised and recovered here as well. "It's not a major barrier for us, and we've been able to efficiently handle such a use of gadgets by the militants," the GoC added.
'Indian Army to organize more events for Kashmiri youth'
Meanwhile, the officer said that the purpose of organizing events like "Josh Talks" was to showcase the skills of Kashmiri youth who have incredible stories to share with the world.
"These tales need to be conveyed to the rest of the world because they inspire people," he stated while saying that it is a process which will continue.