Diplomatic Diary
India-Japan Business Summit Ignites New Collaborative Opportunities for Trade and Investments
India - Japan Business Summit was attended by over 200 delegates representing government, industry, and academia. The summit successfully ignited new collaborative possibilities for paving the way for a stronger partnership between India and Japan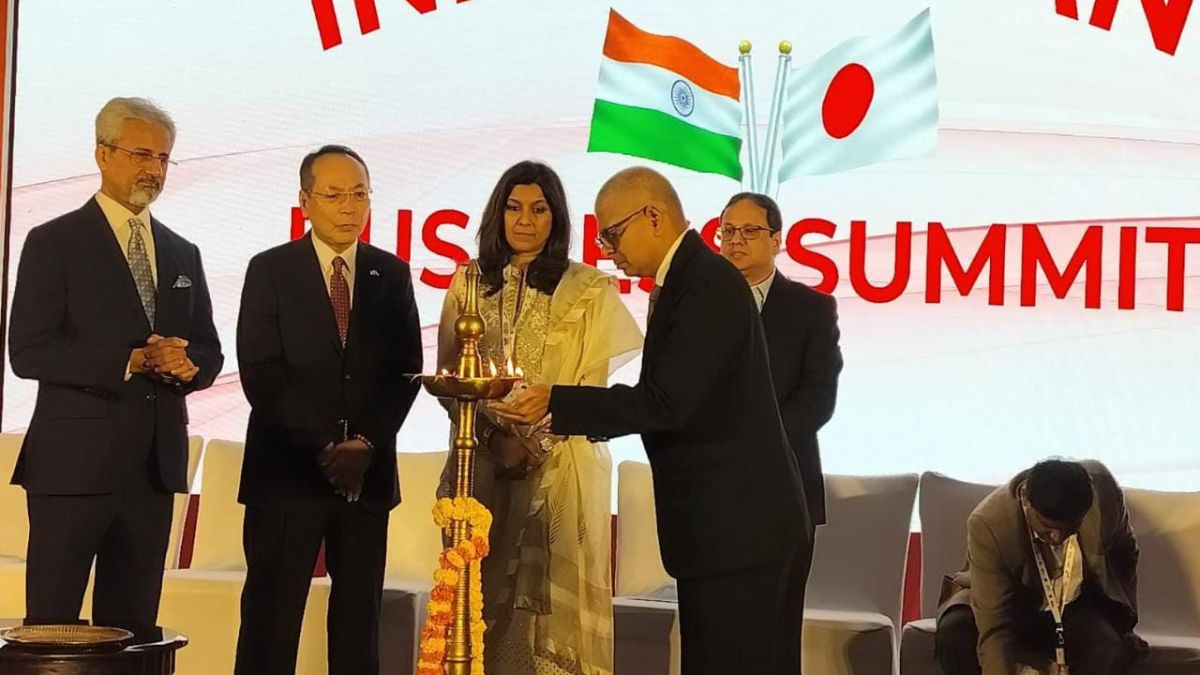 The recent India-Japan Business Summit, organized by the Bangalore Chamber of Industry and Commerce (BCIC) in association with the Indo-Japan Business Council (IJBC) and Title Partner and Knowledge partner PwC, highlighted the potential for collaboration between Indian and Japanese companies to boost the state's vision of one trillion-dollar economy by 2032.
Themed "Make in India with Japan for the Globe," the summit gathered prominent speakers who emphasized multiple industry verticals such as defense, aerospace, manufacturing, information technology, and the chemical industry as potential areas for bilateral trade and investment expansion.
During the event, the Japanese Consul General in Bengaluru, Tsutomu Nakane, expressed Japan's eagerness to explore numerous opportunities in both nations, fostering business growth and prosperity. Nakane emphasized that cooperation between Japan and Karnataka enhances bilateral relations and holds great significance for the global business landscape.
Nakane further stated that by investing in or establishing industries in India, Japanese companies could effectively expand their exports to Middle Eastern and African countries through India's strategic positioning.
Geetanjali Kirloskar, Chairperson & MD of Kirloskar Systems and Toyota Tsusho Insurance Broker India highlighted the potential for lighthouse projects in industries, presenting immense opportunities for collaboration. She pointed out the chemical industry, defense, and aerospace sectors as areas with substantial growth potential, emphasizing the importance of indigenous sub-assemblies and improved skill development in the workforce.
Siddharth Deshmukh, President of the India-Japan Business Council (IJBC), underscored the vast opportunities for Indian companies to collaborate with Japanese counterparts, emphasizing joint research and development initiatives as key drivers of economic growth.
BCIC President, L Ravindran, highlighted Japan's commitment to invest five trillion dollars in India, emphasizing the vast potential for small and medium enterprises in both countries to collaborate and conduct business.
The summit featured panel discussions on various topics, including "Unlocking the Secrets of Japanese Manufacturing Excellence," "Revolutionizing Global Mobility and Electronics Manufacturing: Collaborative Strategies for India and Japan," "Building World-Class Infrastructure for Make in India: A Collaborative Effort between India and Japan," and "Unleashing India's Talent Pool in IT, Healthcare, and Technology for Japan."Attended by over 200 delegates representing government, industry, and academia, the India-Japan Business Summit successfully ignited new collaborative possibilities for trade and investments, paving the way for a stronger partnership between India and Japan.