India News
Kashmir ceases to observe 'Martyrs' Day' for third consecutive year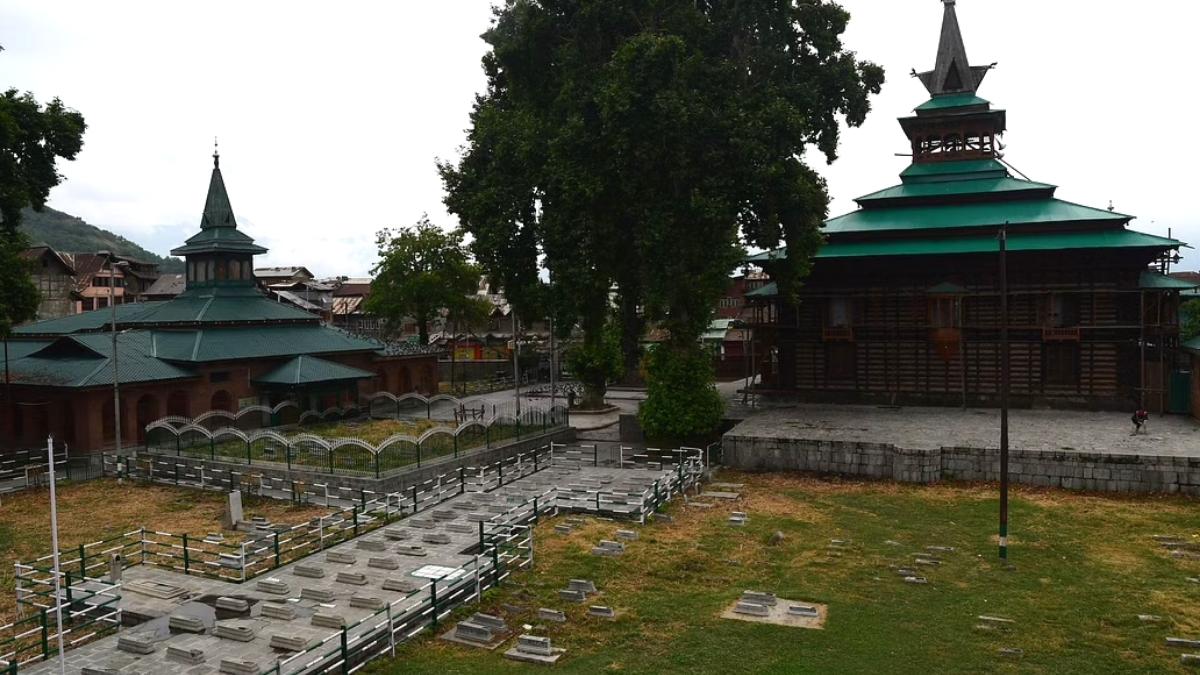 July 13 was a holiday in the former state of J&K, and on this day, a formal event would be organised by the Government of Jammu and Kashmir
No official event was conducted for the third year in a row on "Martyrs' Day" in Kashmir to honour the 22 Kashmiris who were killed by a Dogra ruler's troops on July 13 in 1931.
In the erstwhile state of Jammu and Kashmir, July 13 was a holiday, and every year, the chief minister or the governor would be the special guest at a large formal event.
After Article 370 was repealed and the former state was divided into two union territories by the Center on August 5, 2019, the administration decided to remove the day from the list of holidays in 2020.
For the third time this week, no holiday was observed, and no event was organised in the Srinagar city's martyrs' gravesite, according to the officials.
No politician visited martyrs' graveyard despite no restriction, officials claim
Mainstream political leaders used to attend the martyrs' graveyard in addition to the formal event and pay respects to the 22 Kashmiris who died from the Dogra army's bullets while opposing Maharaja Hari Singh's despotic reign.
The officials said that no prominent member of mainstream politics visited the graveyard this year. They claimed that there was no limitation on people's freedom of movement.
Authorities denied us permission, NC contends
However, the National Conference (NC) said that after requesting permission from the Srinagar district magistrate to visit the graves to pay respects to the 1931 martyrs, the request was denied.
According to NC spokesperson Imran Nabi Dar, the party criticised the administration's 'dilly-dallying' methods for preventing its leaders from offering prayers and floral tributes at 'Mazar-e-Shuhada' on Martyrs' Day.
He said that the party's general secretary's office had asked the authorities for permission to visit the gravesite in Khawaja Bazar to make prayers and floral tributes, but no response had been received.
He said that closing the gates to the graveyard wouldn't be able to erase the significance of the July 13 martyrs.
Prominent leaders pay homage to July 13 martyrs
Farooq Abdullah, the president of the NC and a member of parliament, and Omar Abdullah, the party vice president, praised the 1931 martyrs and hailed the day as a turning point in Jammu and Kashmir's history in a statement released here.
Farooq Abdullah recalled the martyrs' sacrifice and remarked that over time, the ramifications of that day became more complex and led to the shift from a feudalistic to a democratic state.
According to Omar Abdullah, July 13 is the date of the 'collective defiance of the oppressed'.
The Peoples Democratic Party (PDP), led by Mehbooba Mufti, also posted on Twitter to pay respects to the 'heroes of July 13th, 1931'.
Junaid Azim Mattu, the mayor of Srinagar and the leader of the Apni Party, also paid respects to the martyrs.