AAP in Goa promises 80% reservation in private jobs for locals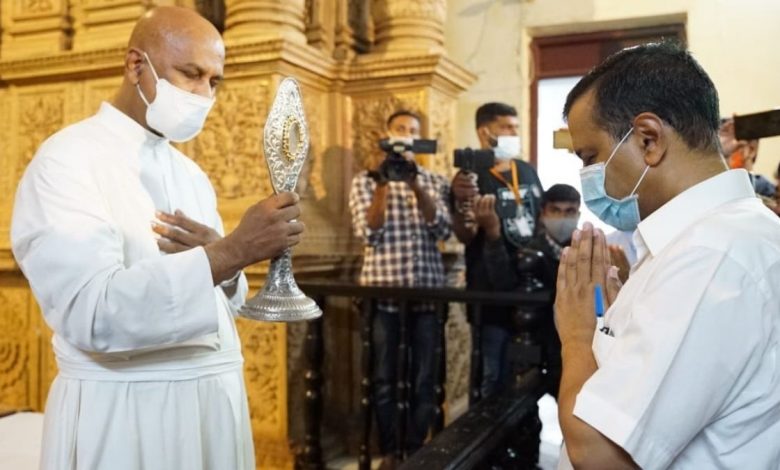 AAP in Goa announces a slew of freebies like 80% private job reservation for locals, unemployment allowances, free electricity for farmers as poll promises
Delhi Chief Minister Arvind Kejriwal has promised an unemployment allowance and 80% reservation in private jobs for locals in Goa, where the party is prepping to contest the polls. On Sunday, he had made similar poll promises in Uttarakhand too.  
If voted to power in Goa, AAP said it will reduce corruption and assure at least one employed member in each household. "Goa is a beautiful state enriched with natural resources… We have to stop the plunder by the ruling party… Everybody comes to power in Goa to plunder the beautiful state reserves," Arvind Kejriwal said at the press conference.
AAP is planning to fight the election on the back of unemployment issues and freebie politics.
Other promises made by AAP in Goa
The Kejriwal-led party has promised to give Rs. 5,000 per month to people who have lost their jobs in the mining sector due to bans and restrictions. Apart from that, all unemployed youth will get a monthly allowance of Rs 3,000 until employed.
He also said that Goan youths are unhappy and unemployed. If AAP is voted to power, then it will break the nexus of political influence in securing government jobs. "Many Goans have told me that one needs to be friends with the MLA or bribe the officials to secure government jobs. We will stop it," he added.
AAP has also planned to provide "infinite opportunities" to people who have lost their jobs in the Covid-impacted tourism industry. The party will also resume mining services and set up a Skill University.
"We will also give free electricity to the farmers for 24 hours. As much as 300 units of electricity will be free to use for households," Kejriwal said.
Kejriwal takes a jibe at CM Sawant
In August 2021, Chief Minister Pramod Sawant had announced free electricity in Goa, which will cost an additional burden of Rs 120 crore to the state. The Goan CM had also announced free water for residents.
Accusing Sawant of copying Delhi's scheme, Kejriwal has said it is better to choose the original than duplicate. "He is a duplicate… The duplicate will make things messy," AAP supremo Arvind Kejriwal said at the press conference.
Kejriwal also hit out at the critics who have questioned AAP's intention offset a huge financial burden on the state. "We have stopped corruption and saved money. It is how we have done in Delhi and will do in Goa too," he said.
AAP's poll promises in Uttarakhand
The Aam Admi Party has promised to give a monthly allowance of Rs 5,000 to every unemployed farmer till employed. He had also promised 80% reservation to locals in government and private jobs. The party has also assured to form a separate ministry to keep a tab on unemployment and migration issues.
Similarly, AAP has also promised to give 300 units of free electricity. The party is simply extending its freebie politics of Delhi to other states in India in a race to become a national party.  
Freebie politics in India
The concept of freebie politics is not new in India. They have become an easy method to win elections by creating a bubble of convenience. However, in the long run, these freebie politics have proven to be detrimental to both society and the government.
First, they make people lazy and lethargic. Common men will now simply agitate in front of the government offices to get the smallest of their demands fulfilled. But at some point, this will stop as the state coffers will dry up. Then it becomes a problem for both the ruling party and the citizens.