Former cricketer Suresh Raina to set up cricket academy in J&K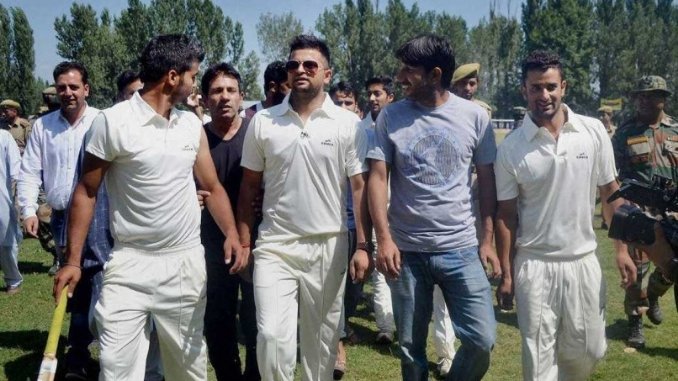 In the meeting with the LG, Cricketer Suresh Raina reportedly said that talent would be identified and selected from all regions of Jammu & Kashmir.
SRINAGAR (J&K) —
Former International cricketer Suresh Raina is contemplating to set up a cricket academy in the Union Territory of Jammu and Kashmir, local media reports said on Friday.
The celebrity cricketer, who met the UT's Lieutenant Governor Manoj Sinha yesterday, agreed to the LG Sinha's proposal of setting up five schools in Kashmir division and an equal number in Jammu division to train the aspiring cricketers, particularly the youngsters from remote areas of the UT.
In the meeting with the LG, he reportedly said that talent would be identified and selected from all regions of Jammu & Kashmir. "The selected cricketers would be trained by professionals for equipping them to play at the International level," he said.
The Lt Governor Manoj Sinha appreciated the gesture of the cricketer and assured him full support for the initiative. "The government's resolve of developing sports culture in the UT is firm. With sports and education, we shall give a new direction to the talented youth of J&K," the Lt Governor said.
Besides the duo, those present in the meeting included Chief Secretary, BVR Subrahmanyam; Principal Secretary, School Education & Skill Development, Dr Asgar Samoon; Principal Secretary to Lt Governor, Nitishwar Kumar and Secretary, Youth Services & Sports, Sarmad Hafeez.
Pertinently, the former star cricketer Suresh Raina also met Director General of Police (DGP) Dilbag Singh at Police Headquarters in Srinagar and discussed a series of plans of the local Police for encouraging local youth in sports.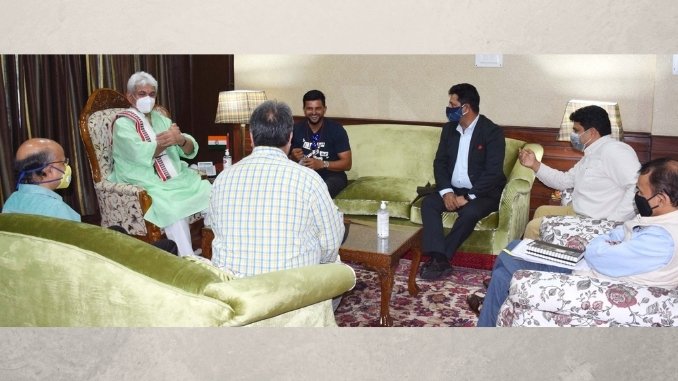 After holding the meet with Suresh Raina, DGP said that the presence of the star cricketer in Jammu and Kashmir will help in connecting with the people particularly the youth, thus channelizing their energy in positive directions.
Raina said that he wants to promote sports amongst the youth of Jammu and Kashmir. He said that he would like to guide talented youngsters from various parts including schools, colleges and rural areas of J&K.
Earlier, the former cricketer in a letter to J&K DGP had expressed his interest to volunteer his services for promotion of cricket in Jammu and Kashmir by identifying talented youngsters, particularly underprivileged kids in the Union Territory.
**
Dil-Paziir (Urdu; meaning 'heart-pleasing') is a special edition news series brought to you by Digpu, sourced from conflict areas starting from Kashmir. Our local journalists have successfully shared many inspirational stories from the valley – from the invention of E-Charkha, automatic ventilator in Kashmir, stories of brotherhood through to the first-ever cricket tourney for Blind sportsmen, all the stories make us awe-struck. These stories are NOT FOR REPRODUCTION.