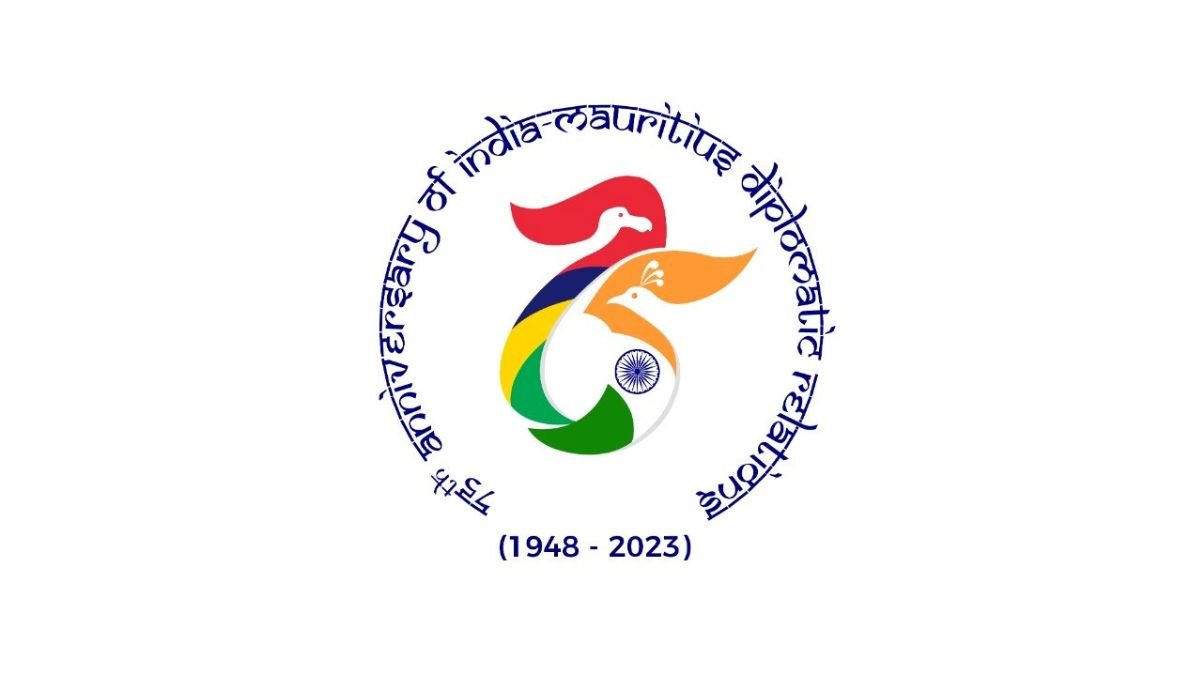 India and Mauritius are connected by shared history and connections between India and Mauritius date back to the 18th century. The diplomatic relations were established in 1948 before Mauritius became an independent state (1968). With over 70% of the 1.2 million people living on the island country being of Indian descent, there is a shared heritage that strengthens the relationship. This deep connection has facilitated exceptional cooperation in various domains, including maritime security, development partnerships, capacity building, international engagement, and technical assistance.
There are two important dates which resonate deeply with the relations between India and Mauritius. November 2 is observed as the 'Aapravasi Day' in Mauritius. On this day, in 1834, the ship 'Atlas' docked in Mauritius carrying the first batch of Indian indentured labourers. In all, about half a million Indian indentured labourers are estimated to have been brought into Mauritius between 1834 and the early decades of the 20th century, out of whom about two-thirds settled permanently in Mauritius.
March 12 is celebrated as the National Day of Mauritius; it also commemorates the start date of Salt Satyagraha March as a tribute to Mahatma Gandhi and the Indian freedom struggle. Dandi March or the Salt Satyagraha March was an act of nonviolent civil disobedience in colonial India led by Mahatma Gandhi.
India is always by our side as a strategic diplomatic and economic partner thus representing a valuable heritage which should not be undermined and continuously nurtured" says Mr Prithvirajsing Roopun, The President of the Republic of Mauritius, in the activity announcing the 75 Years of India Mauritius diplomatic relations. He also outlined that with India's assistance, Mauritius has successfully achieved numerous developmental activities and other projects which range from the social to the cultural, encompassing educational, capacity-building, trade and security, both on the national and international levels.
In recent years, India has stepped up its engagement with Africa. Mauritius is an important partner among the Indian Ocean littoral countries in the region and its relationship with the island country's very significant for India.
Economic relations between Mauritius and India
Mauritius stands out as the top investor in India. Despite its small size and distance from the Indian subcontinent, Mauritius has emerged as a significant source of foreign direct investment (FDI) in India. In 2021-22, FDI inflows from Mauritius stood at around $ 9.39 billion.
Trade between India and Mauritius has also played a significant role in strengthening their economic ties. India has emerged as Mauritius's largest trading partner, taking on the role of the primary exporter of goods and services to the island nation in the Indian Ocean since 2007. In the fiscal year 2021-2022, the total trade between India and Mauritius amounted to $ 786.72 million, with significant growth witnessed over the past 15 years. The relationship presents an opportunity for India to play a pivotal role in fostering Mauritius's growth as a regional hub for innovation. India's commitment to the development of the Indian Ocean region aligns with Mauritius's aspirations to position itself as a regional economic powerhouse.
HE Mrs K. Nandini Singla, High Commissioner of India to Mauritius during an activity marking its 75th anniversary, expressed "Mauritius is at the intersection of three priority areas of India's foreign policy- the 'Neighbourhood First' Policy which focuses on the Indian Ocean Region and on Africa". She also added "The latest testimony to our growing partnership has been demonstrated, when India took over the G20 Presidency for the first time in history and honoured a time-tested friendship by inviting Mauritius as a special guest country to the G20,"
The Comprehensive Economic Cooperation and Partnership Agreement (CECPA), signed in 2021 between India and Mauritius, marked India's first trade agreement with an African country. This agreement further solidified the bilateral relationship and paved the way for increased trade between the two nations.
In his message on Africa Day this year, H.E Haymandoyal Dillum, CSK High Commissioner of Mauritius to India mentioned " The two countries are not only celebrating their longstanding historical relations, which dates back to the 18th century but also their exemplary bilateral cooperation, as testified by the signing of the Comprehensive Economic Cooperation and Partnership Agreement (CECPA). The CECPA has opened new vistas for business cooperation for both countries, and it will certainly serve as a platform for further collaboration between India and the African Continent".