World News
Kyrsten Sinema at the centre of US netizens' criticism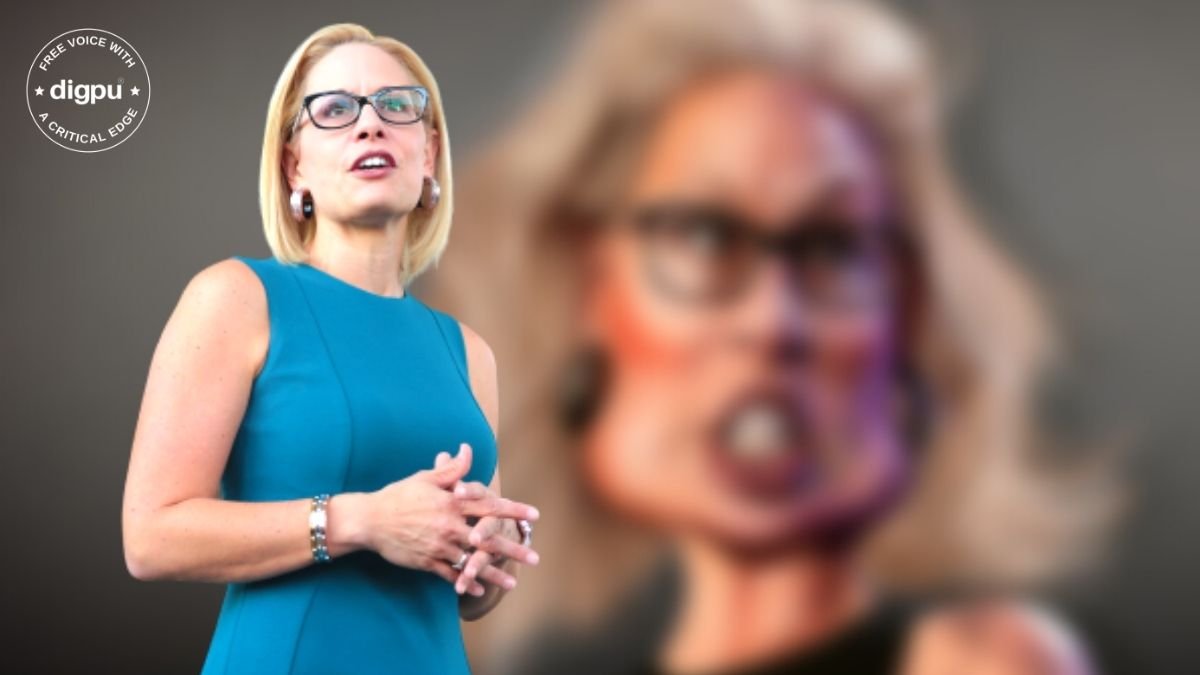 Ms. Sinema voted in opposition to a $15 minimal wage, refusing to end the filibuster as a way to enact new balloting rights law this year.
Senator Kyrsten Sinema is a doggedly moderate Democrat whose vote might determine the fate of a massive Democratic push to restructure America's social safety net. However, she set a precedent by voting against a $15 minimum wage and refused to end the filibuster in order to pass new voting rights laws this year.
In the US, the filibuster is a political provision in which one or more members of Senators discuss a proposed piece of legislation in order to postpone or block a vote on it. The Senate rule requires a 60-vote majority to pass any legislation and, essentially, gives power to the minority party.
Sinema opines that her support for retaining the 60-vote threshold is based on what is best for our democracy. "The filibuster compels moderation and helps protect the country from wild swings between opposing policy poles," she wrote in The Washington Post.
Meanwhile, Democrats and the Biden White House wants to move forward on a budget proposal, infrastructure spending, measures to protect voting rights and reform immigration law, but two Democratic senators – Joe Manchin of West Virginia and Kyrsten Sinema of Arizona – have been opposing it all. This has triggered sustained criticism, especially for Senator Kyrsten Sinema all over social media.
Kyrsten Sinema facing rising political backlash
Ms Sinema, a former school social worker and Green Party activist, rose up the Arizona political ranks by campaigning as a passionate nonpartisan ready to defy her Democratic colleagues.
In a state where Maverick is almost its own party, she sees John McCain, the Republican senator who died in 2018, as a hero and has garnered support from independent voters and moderate suburban women.
However, Ms Sinema is now facing a rising political backlash from her constituents at home. Many of the state's most ardent Democrats now regard her as an obstructionist who has harmed the party's goals by refusing to sign on to a major social policy and climate change measure.
Hundreds of liberal voters and civil rights activists have been protesting outside Ms Sinema's Phoenix headquarters since the summer. A total of over 50 individuals have been detained.
Kyrsten Sinema's vote is the key to end the filibuster
Little can be done without Ms Sinema's agreement, as one of two prominent Democratic moderates in a Senate that is equally divided.
Democrats in Washington and in Arizona have become frustrated, despite her objections to the bill's $3.5 trillion price tag and several of its tax-raising elements, which are rejected by all Republicans in Congress.
While Joe Manchin III of West Virginia, the Senate Democrats' other high-profile holdout, has publicly expressed his dissatisfaction with key elements of the Democratic agenda in statements to gaggles of reporters, Ms Sinema has largely declined to issue public comments.
President Joe Biden, White House officials, and Democrats have pleaded with the two senators to publicly announce a price tag and key aspects of the bill that they might support. Ms Sinema, on the other hand, has shown little willingness to give that, even informally to the government.
Netizens fumed by Senatot Sinema's position
Many US netizens, who took to micro-blogging site Twitter, criticized Senator Kyrsten Sinema for the position she has held over the filibuster.
"The best way to defeat obstruction by Manchin and Sinema is to expand our Senate majority," wrote BrooklynDad_Defiant!, a Twitter user.
While U.S. Senator Bernie Sanders opined, "2 senators cannot be allowed to defeat what 48 senators and 210 House members want. We must stand with the working families of our country. We must combat climate change. We must delay passing the Infrastructure Bill until we pass a strong Reconciliation Bill."
George Takei, an author, said, "Manchin and Sinema? They're not moderates. They're not centrists. They're sell-outs."
"Yes, we'll primary Kyrsten Sinema out of her seat in 2024. But if you're only focusing on that, it means you've given up in the meantime. We're not going to let her off the hook in 2021. We're going to pressure the hell out of her right now, and get her to bend to our will," wrote a handle, Palmer Report.
Another user, Bettemidler, expressed, "ONE FOR THE BOOKS: #Sinema and #Manchin, whose entire state populations add up to 9 million citizens, are holding 350 MILLION Americans hostage. Well, both of them have got what they wanted. They have become household names, even though they are cordially loathed."