Science & Nature
Dragonfly completes rotor blade tests; gets set for amazing flight to Titan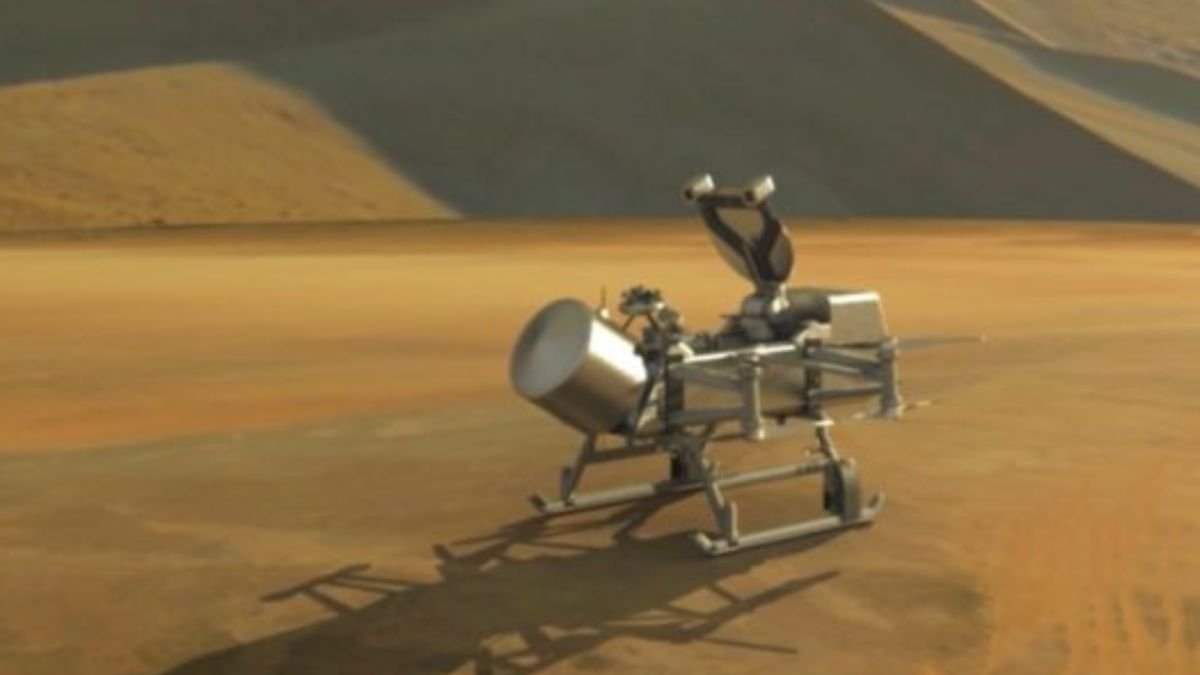 Dragonfly is a nuclear-powered robotic helicopter designed to fly over Titan's hydrocarbon dunes.
NASA is inching towards its yet another important mission – the Dragonfly, an automated drone that will fly the skies of Saturn's largest moon, Titan. Led by the planetary scientist Elizabeth Turtle of the Johns Hopkins University Applied Physics Laboratory in Laurel, Md., Dragonfly will be launched in 2026 and arrive at Titan in 2034.
Dragonfly is a nuclear-powered robotic helicopter which is designed to fly over Titan's hydrocarbon dunes, exploring craters and lake beds, and exploring signs of life. Dragonfly, which is still under development, achieved a significant milestone recently by completing the testing of its rotor blades at NASA's Langley Research Center.
NASA will deploy Dragonfly on another planet
The Transonic Dynamics Tunnel where the vehicle is being tested, uses gases similar to those present in Titan's nitrogen-heavy atmosphere. Dragonfly is NASA's first multi-rotor vehicle that is to be deployed on another planet; with eight rotors and flies like a large drone.
It is the first vehicle ever to fly its entire science payload to new places for repeatable and targeted access to surface materials.
Visiting this mysterious ocean world could revolutionize what we know about life in the universe. This cutting-edge mission would have been unthinkable even just a few years ago, but we're now ready for Dragonfly's amazing flight, NASA Administrator Jim Bridenstine has been quoted as saying.
Equatorial Shangri-La dune fields on agenda
Dragonfly will first explore equatorial "Shangri-La" dune fields, which are terrestrially similar to the linear dunes in Namibia in southern Africa. It will finally reach the Selk impact crater, where there are signs of past liquid water, organics – the composite molecules that contain carbon, combined with hydrogen, oxygen, and nitrogen – and energy, which together make up the formula for life.
Dragonfly was selected as part of NASA's New Frontiers program, which includes the New Horizons mission to Pluto and the Kuiper Belt, Juno to Jupiter, and OSIRIS-REx to the asteroid Bennu. Titan is larger than the planet Mercury and is the second largest moon in our solar system.
As it orbits Saturn, it is about 886 million miles away from the Sun, about 10 times farther than Earth. Because it is so far from the Sun, its surface temperature is around -179 degrees Celsius. Its surface pressure is also 50 percent higher than that of the Earth.