Press Releases
NHPC inks MoU with Department of Energy, Govt. of Maharashtra for Pumped Storage Schemes and Other Renewable Energy Source Projects
NHPC inks MoU with Department of Energy, Govt. of Maharashtra for Pumped Storage Schemes and Other Renewable Energy Source Projects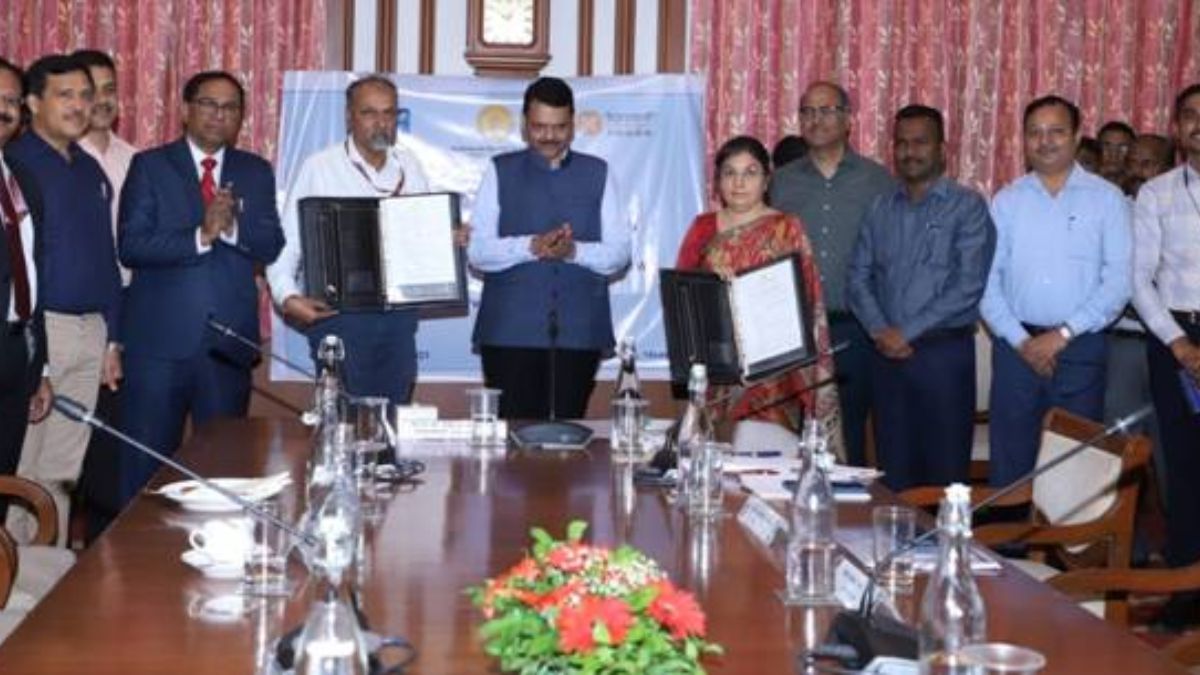 A Memorandum of Understanding has been signed between NHPC Limited and the Department of Energy, Government of Maharashtra for the development of Pumped Storage schemes and other Renewable Energy Source projects in the state of Maharashtra.
The MoU envisages the development of four Pumped Storage Projects aggregating to a total capacity of 7,350 MW, namely Kalu – 1,150 MW, Savitri – 2,250 MW, Jalond – 2,400 MW and Kengadi -1,550 MW. Other Renewable Energy Source Projects too will be developed in the state under the agreement.
The MoU entails harnessing the Pump Storage Projects as Energy Storage Solutions to help achieve the national objective of Energy Transition, i.e., installed capacity of 500 GW of renewable energy by 2030 and Net Zero by 2070.
CMD, NHPC R.K. Vishnoi expressed his gratitude to the Government of Maharashtra for reposing their trust in NHPC for the development of Pumped Storage Schemes in the state. He said that this will be a stepping-start for NHPC in the state of Maharashtra. These projects will attract an investment of about Rs. 44,000 crores and will generate indirect and direct employment for 7,000 people in the state, he added.
The MoU was signed in the presence of Deputy Chief Minister, Govt. of Maharashtra, Devendra Fadnavis. The MoU was signed by the Director, (Projects), NHPC Biswajit Basu and Principal Secretary (Energy), Department of Energy, Govt. of Maharashtra, Abha Shukla. Independent Director, NHPC, Uday S. Nirgudkar; Executive Director (SBD & C), National Hydro Electric Power Corporation Private Limited, Rajat Gupta and other senior officers from both organizations were also present during the occasion.
Pumped Storage System utilises surplus grid power available from thermal power stations or other sources to pump up water from the lower to the upper reservoir and reproduces power during peak demand when there is a scarcity of power.
NHPC Limited is a Public Sector enterprise of the government of India, and is the largest hydropower development organization in India, with capabilities to undertake all the activities from conceptualization to commissioning of hydro projects. NHPC has also diversified in the fields of Solar & Wind energy development. The company is mandated to plan, promote and organize an integrated and efficient development of power in all its aspects through Conventional and Non-Conventional Sources in India and abroad. NHPC is a listed company on NSE and BSE after successfully concluding its IPO in 2009.
Disclaimer: This is an official press release by pib.