Three-day-long gunfight ends with two militants' killing in J&K's Shopian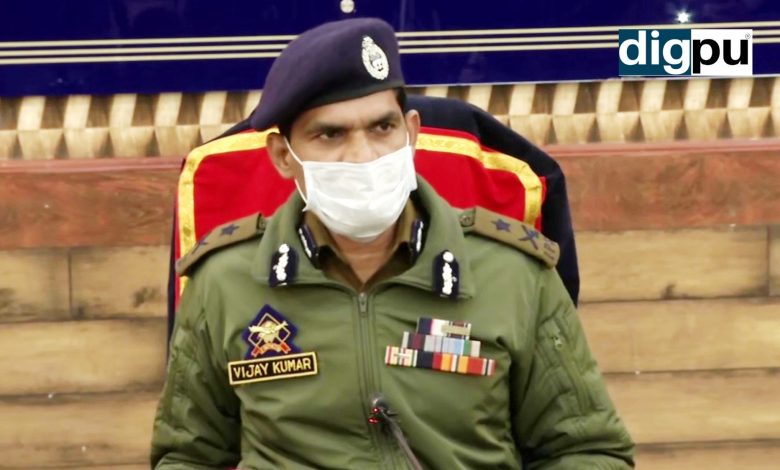 "Operation was delayed to avoid collateral damage," IGP Kashmir says
J&K Police on Monday said that it killed two militants including a top commander of Jaish-e-Muhammad (JeM) in south Kashmir's Shopian district in a gunfight that had started on Saturday evening.
According to the police, fresh firing between the trapped militants and government forces resumed at the site of the gunfight in Rawalpora village of Shopian district early morning today where a local LeT militant, named Jahangeer Wani, was killed by the forces on Saturday night.
The gunfight had started on Saturday evening after the forces received inputs about the presence of militants in Rawalpora village of Shopian.
On the next day (Sunday), a local militant, Jehangeer Ahmad Wani from Narapora Shopian was killed in the ensuing encounter, police said on Sunday even as two protestors sustained pellet injuries, one of them in his eye in the clashes near the encounter site. A policeman also received an injury in his head after he was hit by a stone during the clashes.
The 'operation' was suspended last night and the exchange of firing resumed during morning hours on Monday resulting in the killing of top JeM commander whom police identified as Vilayat Hussain alias Sajjad Afghani.
Police in a tweet said that IGP Kashmir congratulated Shopian police and other security forces involved in the 'operation' for killing JeM commander Sajjad Afghani during the gunfight.
As per police records, the slain JeM commander 'was active since 08/09/2018 and was part of a group involved in executing a series of attacks on policemen, security forces and civilians'. "He was also involved in attacks on security establishments and brutal killings of civilians branding them as police/SF informers," police said.
"Several militant crime cases were registered against him and was wanted by law for his complicity in several militant crime cases including Case FIR No. 304/2018 PS Shopian pertaining to threaten the people so as to keep them away from Panchayat polls including blazing a Panchayat Ghar at Kanji-ullar, Case FIR No. 307/2018 PS Shopian pertaining to barging into the houses of police personnel, abducting and killing of SgCt Nisar Ahmad, Firdous Ahmad and SPO Kulwant Singh, Case FIR No. 343/2018 PS Shopian regarding attack on 34RR camp at Matribugh, Case FIR No. 362/2018 PS Shopian regarding abduction and killing of civilian Suhail Ahmad Ganai, Case FIR No. 35/2019 PS Shopian regarding killing of SPO Khusboo Jan and Case FIR No. 45/2019 PS Shopian regarding abduction and killing of civilian Tanveer Ahmad Dar," the police statement said.
"Incriminating materials including arms and ammunition were recovered from the site of encounter. All these materials have been taken into case records for further investigation and to probe his complicity in other militant crimes," the police statement added.
Earlier in the afternoon today, there were reports that one more militant was trapped. However, only two militants are claimed by the J&K Police to have been killed in the three-day-long gun battle.
Pertinently, IGP Kashmir and GoC Victor Force conducted aerial monitoring of the 'operation' and law and order situation at the encounter site.
Regarding the dead bodies, police said that the last rites of the slain militants 'shall be performed after conducting their medico-legal formalities and their nearest family members shall be allowed to participate in their last rites'.
Even as the local media reports quoted IGP Kashmir as having said that the operation was delayed to avoid collateral damage as militants were switching from one house to another, local sources said that many residential structures, including three houses and two cowsheds, were destroyed during the gunfight.
However, police appealed the locals, saying, "People are requested to cooperate with police till the area is completely sanitized and cleared of all the explosive materials, if any."
**
This news is part of an exclusive series and is not for reproduction.