India News
Shri Siddharudha Swamy Math in Hubli attracts devotees from all over
A disciple of Shri Gajadandaswami, Shri Siddharudha Swamy is today revered as an incarnation of Lord Shiva.
The Shri Siddharudha Swamy Math, situated in the heart of Hubli, is one spot that promises to impart to travelers a divine connection. Tourists to Hubli need to have in their travel plan this destination as a must.
The final resting place of Shivaite guru Shri Sidhharudha, a famous saint, known for his devotion, faith, and miracles, the Math is renowned for its Shivratri jatre.
Every year on Mahashivaratri, lakhs of people participate in the Ratha Yatra.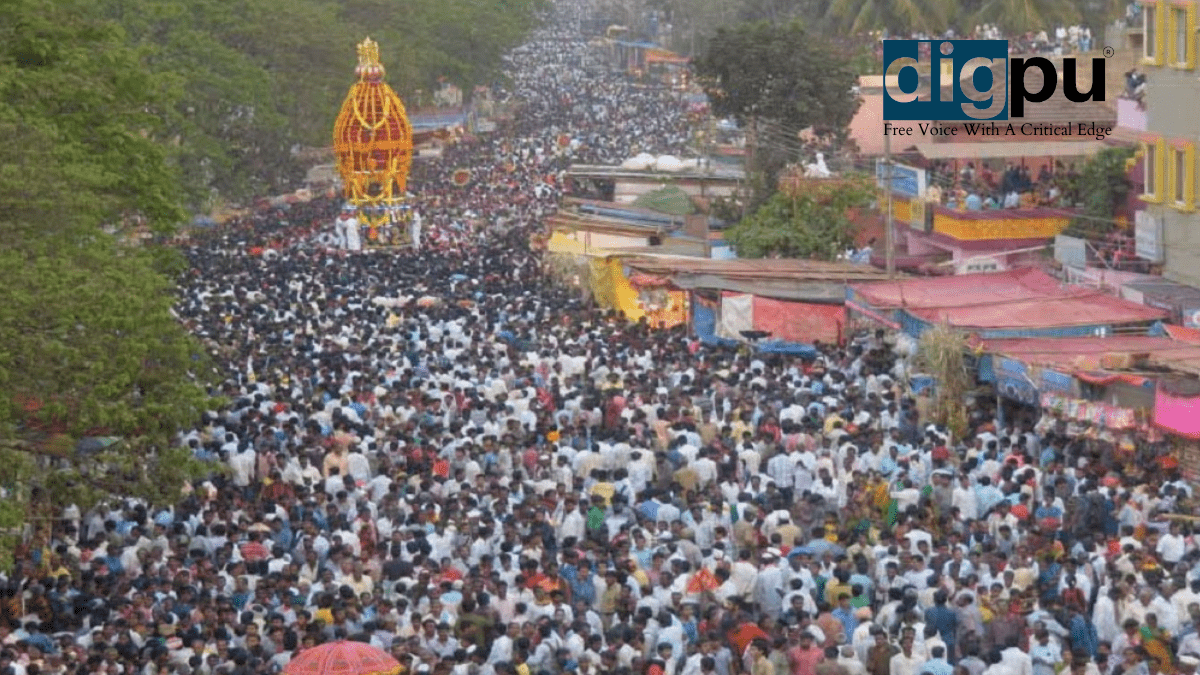 Shri Siddharudha Swamy
Shri Siddharudha Swamy was an ascetic who emanated divinity by seeing God in all he saw and practiced. A staunch critic of casteism, he differed from the common Brahminic notion that the high caste community was the only one entitled to liberation. The Swamy believed that everyone born on this earth was equally entitled.
A disciple of Shri Gajadandaswami, Shri Siddharudha Swamy is today revered as an incarnation of Lord Shiva. He had left home at a very young age and roamed around searching for salvation before he met his guru.
On a quest to be by the side of those in dire need of help, Siddharudha traveled from Kashmir to Kanyakumari when he was a young man. Spiritual awakening and methodical liberation to all those who practiced spirituality was his mission. Once he completed his tour across India, he settled down in Hubli.
In this Karnataka town, he found his followers flocking to be by his side. His spiritual wisdom made him the teacher of hundreds of people. Devotees started seeking out to him even from outside Karnataka.
In 1929, he attained Samadhi in Hubli and was entombed at the ashram he had lived for years. The ashram is now a destination for those who see solace and enlightenment. The Swamy who had worked miracles for his devotees earned him the status of God.
Shri Siddharudha Swamy Math
The Shri Siddharudha Swamy Math is now a temple. Food is served to all who arrive at the Math. The Math complex houses a variety of shrines. A vast prayer hall is another attraction, where anyone can spend hours in meditation and peace. The Math is open between 6:00 AM and 9:00 PM, and everyone is welcome.
Last year the Hubballi Railway Station was renamed after Siddharoodha Swami, according to the Hindu.
Include Shri Siddharudha Swamy Math in your travel list next time you plan a visit to Hubli.