India News
New Karnataka CM Basawaraj Bommai keeps key portfolios like Finance, Araga Jnanendra made Home Minister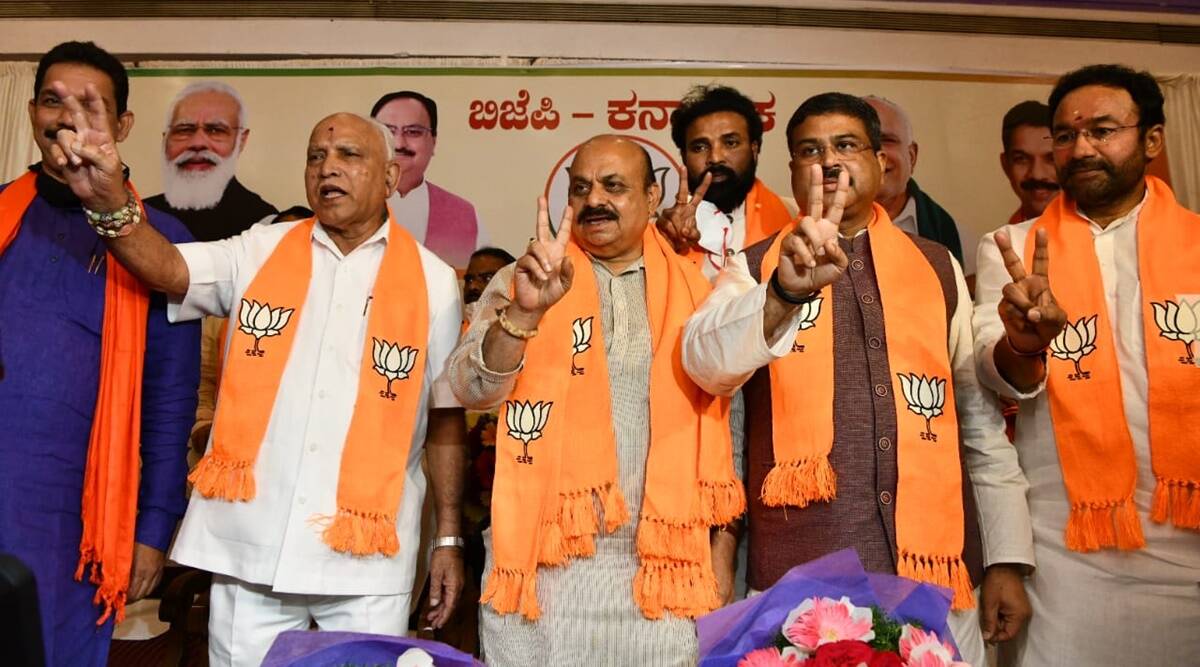 Karnataka CM Basavaraj Bommai expanded his cabinet and allocates portfolios to 29 inducted ministers on Friday.
CM Bommai has decided to keep key portfolios like Finance, Bengaluru development, and cabinet affairs. He gave prime berths to core BJP leaders.
According to the government notification released, first-time minister BC Nagesh received the primary education portfolio while KS Eshwarappa got Rural and Panchayat Development. Araga Jnanendra, an MLA from Thirthahalli, secured the home minister berth.
Change in officials appointed by Yediyurappa
Bommai also dropped key officials appointed by his predecessor BS Yediyurappa. The list includes IAS Selva Kumar, secretary of the former chief minister. In a notification released by the government, IAS Ponnuraj replaced him.
The notification further reads the name of 10 other officials who were relieved from the CMO.
Karnataka's special representative in New Delhi, Shankargouda Patil, was too released from his role.
Dissatisfaction in the BJP Camp
Several former ministers were dropped or replaced in the newly formed cabinet by Basavaraj Bommai. The supporters of those leaders took to the streets.
Bommai had already made it clear that he will focus on a more balanced cabinet. But 13 districts like Mysuru, Kalaburagi, Chikkamagaluru, Chamarajanagar did not have any cabinet representation.
Prominent SC leader Neharu Olekar was sad to be left out even though he is a 'loyal party worker.' He is a three-time MLA from the Haveri constituency. Ministers from BS Yediyurappa's cabinet like Jagadish Shettar, Suresh Kumar, Arvind Limbavali, CP Yogeshwar, R Shankar were left out too.
BJP's face for youth in the state, Aravind Bellad, did not secure any cabinet berths. He was in the run to become the next chief minister after Yediyurappa resigned. Former Congress leader Shimant Patil who jumped ship and joined BJP, did not get any ministerial berths.
Yediyurappa included Patil in his cabinet after his win in the assembly by-polls.
Several Congress leaders have come out in support of the dissatisfied leaders. They have tweeted against the partial representation of the state and various communities residing there. Deputy speaker Anand Mamani is now willing to quit his post after losing ministerial berths.
Bommai as CM
Basavaraj Bommai was elected as the chief minister after Yediyurappa resigned amid not-spoken increasing discontentment against the state government.
India Today reported that the BJP has agreed to make Bommai CM after Yediyurappa suggested his name, keeping the forthcoming election in mind. The former CM enjoys massive popularity among the Lingayat community and will be the party's election mascot.