Kashmir's temple spring colour indicates Valley's current affairs
The water body has recently turned pink, which the Pandits interpret as a bad omen and an indication of impending trouble
Pandits from Kashmir are crossing their fingers at a temple in central Kashmir after the spring on the premises changed its colour from red to pink.
Following the killing of Kashmiri Pandit Rahul Bhat on May 12 by gunmen, who were militants according to the local police, the spring at Kheer Bhawani temple in Ganderbal district turned red, indicating a bad omen.
However, the water body has just turned pink, which the Pandits believe is a terrible omen and a sign of impending hardship.
The spring keeps changing colours
According to Hindu mythology, the spring's water colour varies from time to time, which is attributed to different avatars of the goddess.
The spring is recognized for changing its colour to a variety of colours like red, pink, orange, green, blue, and white.
The traditional Kashmiri belief regarding the colour of the spring water, particularly among Kashmiri Pandits, appears to be stronger than the scientific explanation.
'Green signifies harmony and pink is a terrible omen'
Anil Raina, a Kashmiri Pandit living in the valley, said that the spring water became red around eight days ago after the killing of Kashmiri Pandit Rahul Bhat. "It stayed that way for a day. However, since then, the spring has taken on a pink hue," he said.
He added, "We consider green to be a positive sign as it an auspicious colour that represents harmony while pink has no beneficial meaning."
Another Pandit, who did not wish to identify himself, said that the water of the spring was examined in the past and it was found that no foreign substance had been poured into it.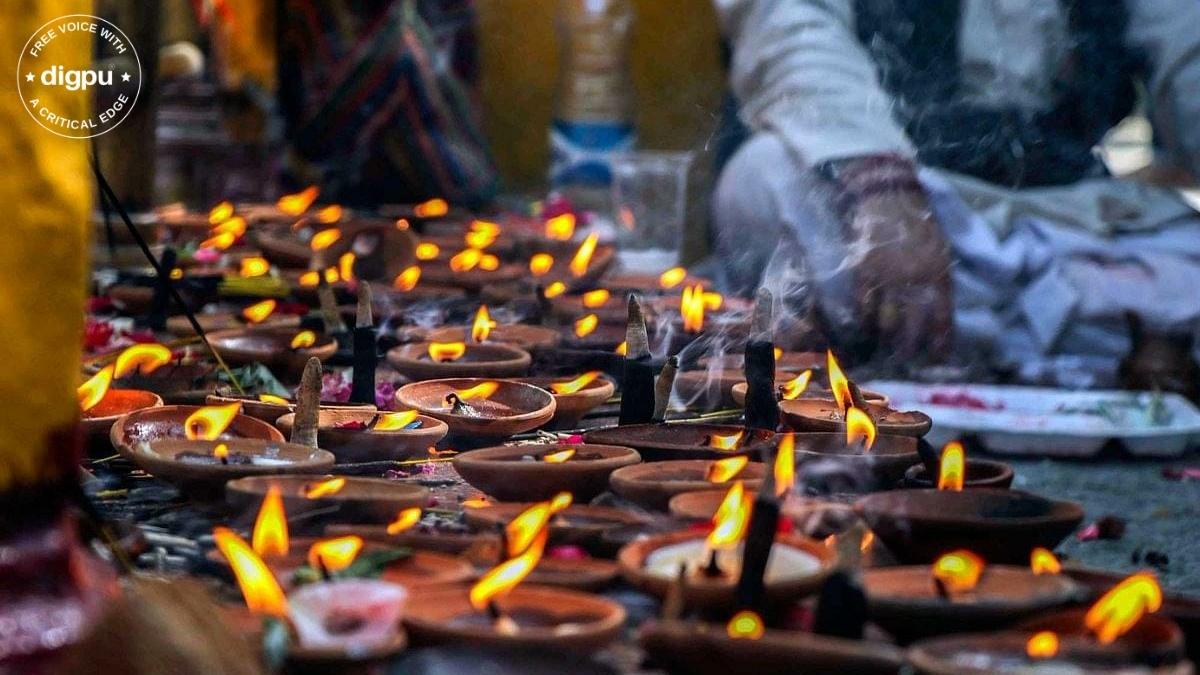 He maintains that the change of hue is natural. "To our understanding, the colour signifies the current circumstances in the Valley," he claims.
Kheer Bhawani temple held in high regard
Kheer Bhawani temple, dedicated to the goddess Bhawani, is located in Tulmulla area in Ganderbal district, some 25 kilometres from the capital city of Srinagar.
Kashmiri Pandits have always held the temple in high regard. On Zestha Ashtami (typically in May), a huge number of Kashmiri Pandits flock to Kheer Bhawani temple for the yearly festival, which attracts visitors from all over the world.
Kheer Bhawani is mentioned in Kalhana's Rajtarangini as well. As per him, Tulmulla's sacred spring is located on swampy ground and named it Mata Ragini Kund.