Is India prepared to counter China's new hypersonic EMP missiles?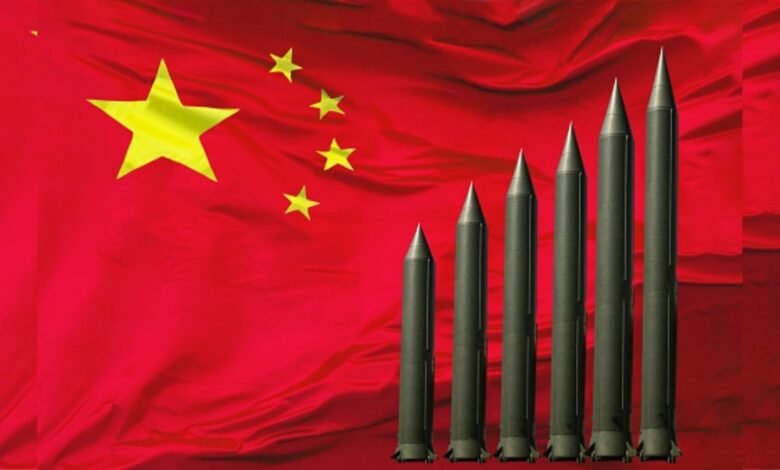 Chinese rocket scientists have devised a missile technology that can destroy the complete power and electric system of a place without directly causing human casualities.
China has reportedly developed a missile technology that can generate Electromagnetic Pulse (EMP), having the capacity to disrupt half of the electricity supply in a country.
Some reports even suggest that it has the power to fully disrupt a country's electricity supply. This is in itself a grave cause of worry, especially for the neighbours of The Dragon, including India.
Chinese hypersonic EMP missiles will bypass typical radar system
As per South China Morning Post, a team of rocket scientists from China-proposed such a missile technology that can stall the entire power and electric system of a place.
As per the report, the hypersonic missile can have a range of around 3000 kilometres and an average speed of up to Mach 6 (7000 km/hour). To simplify the understanding of Mach 6, the speed means reaching Kanyakumari from Srinagar in just half an hour.
Even though modern warfare technologies have reached such a stage that a ballistic missile attack can be detected by satellites and a warning can be generated before the attack. However, developing an early warning system for hypersonic missiles is difficult due to their low altitude.
Chinese hypersonic EMP missiles will bypass the typical radar system, which makes it a real threat for the neighbouring countries that have been involved in border skirmishes with China and do not enjoy good relations.
Beijing's CALT developing these hypersonic EMP missiles
A research team at Beijing's China Academy of Launch Vehicle Technology (CALT) is developing these missiles.
As per media reports, CALT brings out a monthly magazine about tactical missile technology. In this connection, an engineering scientist involved in this project, Sun Zheng and his team, has given some details about the new missile technology in the magazine's September 2021 edition.
EMP missiles won't harm human life directly
As per the details in the magazine, human life will not be harmed when these missiles will hit a target area. However, all electronic devices and thermal plants within a radius of 2km of the target will be destroyed completely.
The research journal uses the word 'burnout', which could mean that all-electric and electronic devices could burn due to electric short-circuit or huge 'energy shockwaves' produced by the missile.
A Hollywood movie 'Live Free or Die Hard' has shown such a chaotic situation, in case one wants to conceptualize what it can mean in reality. Even if we could remember the July 2012 blackout in northern India when an electricity outage hit for 24 – 36 hours, it still evokes dark memories in the minds of the people.
What makes these Chinese missiles a threat to deal with?
The latest missile technology of China is a cause of concern because the EMP category of weapons require nuclear warheads as they can generate huge amounts of energy and their radiations can be highly intensified with the help of nuclear weapons.
But given the fact that there are restrictions on the use of nuclear warheads, it is really concerning that these EMP missiles won't need nuclear warheads, according to Sun Zheng, as these will utilize only chemical explosives. Zheng even asserts the stealth capacity of EMP missiles.
As per him, the missiles can increase main energy by 95% within 10 seconds and within a 2km radius. This will surely cause huge destruction of electricity and related devices.
Considering these threatening details including the capacity to work without nuclear fuel in consideration, concerns shown by the US authorities towards China's EMP missiles are legitimate.
Is India ready to deal with the threat posed by China?
It is now evident that the EMP missiles are a real threat and India needs to press its foot on developing not only such warfare which is akin to the Chinese EMPs but also enhances the defence system to make it capable of generating early warnings about Chinese stealth EMPs.
KALI-5000: India's defence to uninvited missiles and planes
In this regard, KALI-5000 is reported to be India's answer to any such uninvited incoming missiles and planes. Moreover, the beam technology in the KALI-5000 is said to cripple the enemy satellite and UAVs in no time.
KALI (Kilo Ampere Linear Injector) is a linear electron accelerator. Developed by the Defence Research Development Organization (DRDO) and the Bhabha Atomic Research Centre (BARC), it was commissioned for use in late 2004 but its weaponization is said to take some time.
At the moment, it is a single-use system but attempts are being made to make it more compact and increase its recharge time. However, the KALI's military potential as a beam weapon is perceived as a threat by China.