India News
Digpu News helps Pulwama man find his missing children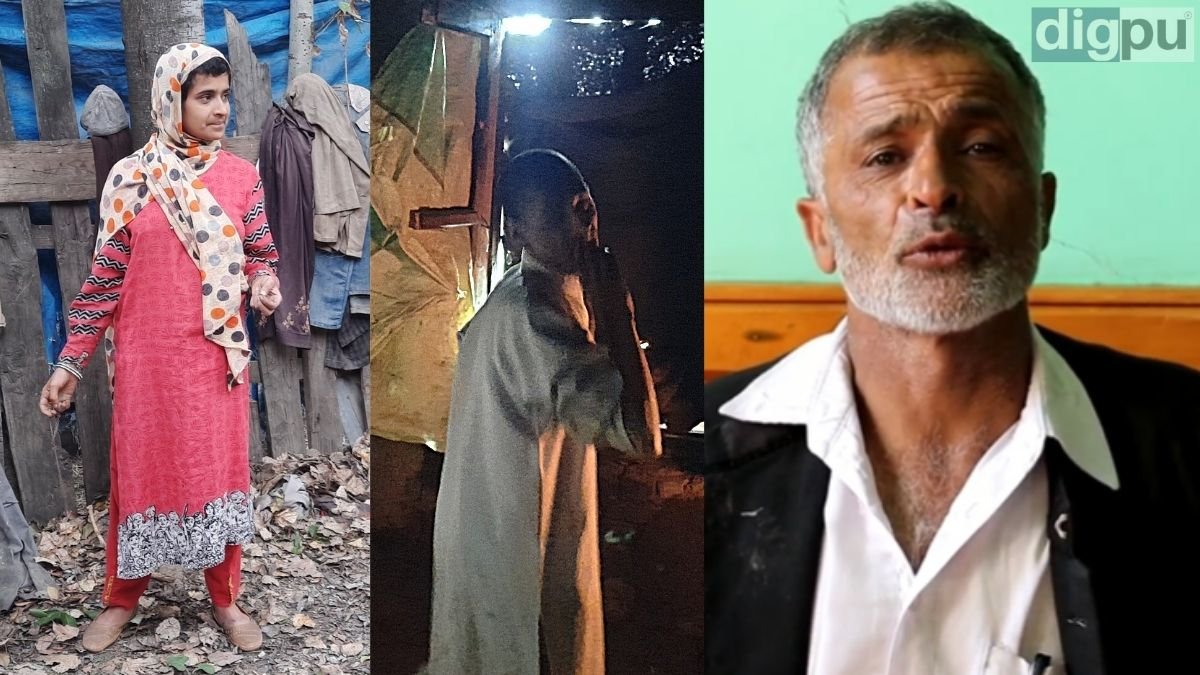 The three children of Ghulam Hassan Lone in C.B. Nath Argicheck village live a miserable life, while the father looks ahead for his second marriage. The children were found after Digpu News' video went viral on facebook
Pulwama (J&K): After a brother-sister duo went missing in J-K's Pulwama district on September 16, their father Ghulam Hassan Lone from C.B. Nath Argicheck village had sought help from Digpu News for finding them.
Ghulam Hassan's video, wherein he complained that his two children were missing, was circulated by Digpu News on September 18. The video went viral and prompted both the local police as well as the people of south Kashmir to search them. The 1098 Childline from Anantnag District also reached out to Digpu News to seek details about the missing duo.
It turned out later that the duo, identified as Nusrat Hassan (girl aged 20 years) and Mohammad Arif (boy aged 13 years), had reached Anantnag district where a family hosted them till their father reached them and finally, took them home.
'Misery' describes the condition of Ghulam Hassan's children
However, when our journalist reached their home today( 23 Sept 2021) in C.B Nath, the scenes were heart-wrenching. Ghulam Hassan Lone has a single-storey house, which has just two rooms. Both the rooms are in a very dilapidated condition.
While Hassan takes care of himself including his clothing, his children have been left at the mercy of God.
Locals portray the sorry state of Ghulam Hassan's family
A local, who didn't want to disclose his name, said that Lone keeps away from his children for days together and this forces them to leave home in search of food as well as a 'comparatively better life'.
"He also possesses orchard land and has apple produce ready for harvesting, but only Allah can guide him to take care of that and his children. He only knows how to hanker after government officials for a few hundred rupees!" the local said.
He added that Ghulam Hassan's daughter had even studied up to Class 12th and was known in the locality for being good in studies. "It is all the fault of their father looks, who lives in his own world," the local resident lamented.
Another local, on the condition of anonymity, said that Ghulam Hassan is looking to get married again as his wife has died.
Appalling scenes within and outside the unfortunate children's shabby house
Meanwhile, the condition of his house is such that its premise has heaps of garbage while the inside state is even worse.
One of Hassan's 'abnormal' sons was standing very close to fire, which he had burned inside a room. While they sleep in the very room and have no facility for the toilet. In fact, dogs also venture inside the house and don't let anyone enter the premises.
"How did you get inside and come out without being harmed," a young boy told Digpu News journalist later.
The human tragedy is the result of both the father's mental state as well as his selfishness. As per locals, their father was requested many times to take care of his children and his belongings including the house and land, but he was never interested.
Meanwhile, the children continue to suffer in misery for no fault of theirs while the father looks to remarry, ignoring his children altogether.