Cold weather in Kashmir increases demand, prices for Kangri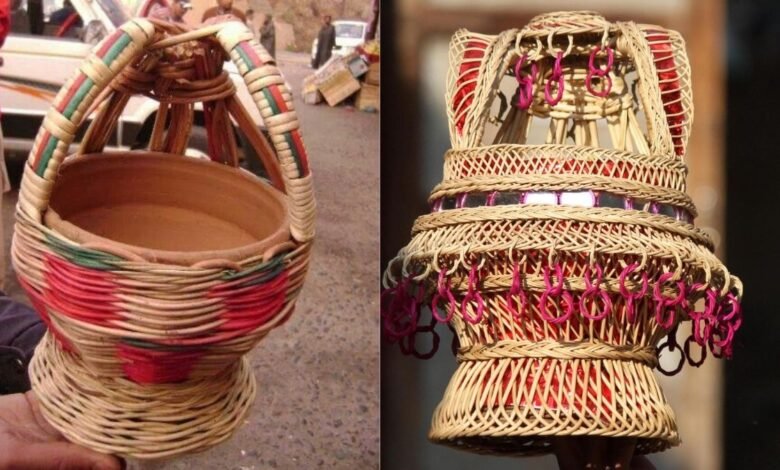 This happens each year, according to several customers, who call the hike in prices for traditional firepots as an 'unfair advantage' by the traders.
As winter approaches in Kashmir Valley, demand for traditional firepots known as 'Kangris' has increased.
Huge stacks of pots, or 'Kangris,' can be seen all throughout Srinagar's marketplaces, and for sellers, the cold weather has brought an influx of buyers.
With the temperatures being cold, Kangri vendors say their sales have risen. "The Kangris are in high demand right now," a trader stated.
Average Kangri now sells around Rs 400
"An average Kangri in the market is being sold for Rs 400 around this time," said Ghulam Nabi, a trader. "When compared to the rates that were in effect three weeks ago, the price is fairly expensive," he added.
Kangris' demand has reportedly surged dramatically in recent weeks, according to consumers. "The vendors are taking unfair advantage of Kashmir's current cold spell. And then, there appears to be no one to verify the market's arbitrary price rises," they grumbled.
Prices are unfair, should be regulated, consumers complain
"Every year, Kangri traders establish the pricing according to their own choices," Hafeeza from Srinagar remarked.
"It is the government's job to adjust the prices, so that ordinary people are not adversely affected," she stated.
According to several consumers, this occurs on a yearly basis. "It isn't just this year. Last year, whenever it rained or snowed, the dealers raised their prices in a similar way," a customer stated.
Kangri-making involves labour and craftsmanship
Sellers cautioned, however, that not just anybody can manufacture a Kangri. It necessitates the use of talent, labour, and local craftsmanship.
Twigs are taken from deciduous shrubs, scraped and peeled, then soaked, dried, and dyed before being braided around bowl-shaped pottery adorned with multi-coloured thread.
Kangri has become a popular handcraft, according to Mohammad Saleem, a Kangri seller at Lal Chowk area in the capital city, one of the busiest places in Srinagar.
It is utilized as a decorative piece in drawing rooms in addition to being used for warmth. It's vibrant colours, elaborate designs, and delicate wicker work entices visitors.
Intriguingly, despite the entry of contemporary technology, Kangri maintains its dominance.