India News
Aaditya Thackeray says private organizations roped in to get Mumbaikars fully vaccinated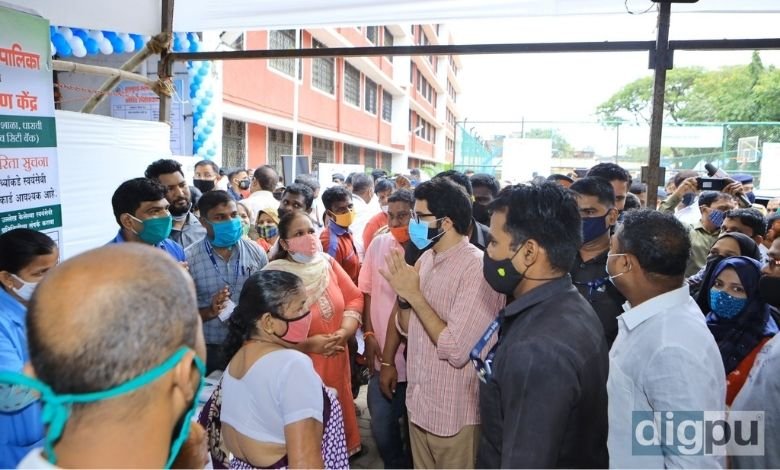 The Maharashtra Cabinet Minister pays a visit to the vaccination center in Dharavi, supported by Jaslok Hospital
ON FRIDAY, NEW DELHI — Maharashtra Cabinet Minister Aaditya Uddhav Thackeray stated that his government was partnering with various private organizations in the state to ensure completion of the vaccination process against COVID-19.
In a series of tweets on his official Twitter handle, Aditya Thackeray said the state government is committed to vaccinating all Mumbaikars. It was collaborating with private organizations to reach out to more people in less time.
He also informed that he paid a visit to the vaccination center for Dharavi residents. The center is supported by a local Jaslok Hospital under the CSR initiative of Citi Bank.
Aaditya Thackeray inaugurates Mithi River Clean-Up initiative
Earlier today, Mr Aaditya Thackeray also inaugurated the Mithi River Clean-Up initiative of Mumbai Metropolitan Region Development Authority (MMRDA) in partnership with the Marine Debris Partnership.
This project will use a piece of unique equipment built by RiverRecycle in Finland, which will gather floating plastic garbage and recycle it, as per Mr Thackeray.
"This pilot project is first of its kind in India and will transform Mithi river," Mr Aaditya said, adding that after evaluating the trial run, the government aimed to extend it further to other rivers in the city.
Temporary huts for traffic police also being built
Later in the day, Aaditya Thackeray laid the foundation stone for the redesign of the Worlikar Chowk, which includes traffic management, police chowky, landscape, and pedestrian refuge area.
The work on the Worlikar Chowk is being carried out with funds of MLA Sada Sarvankar, he informed.
He also inaugurated a small temporary traffic police chowky at Worli Naka, part of the overall redesign and traffic management works at the busy junction.
As per Mr Thackeray, the government authorities will be integrating a bigger 'chowky' than before with more functionalities for police and better pedestrian arrangements.