Anticipation high as Priyanka Chopra set to appear as Sati in The Matrix Resurrections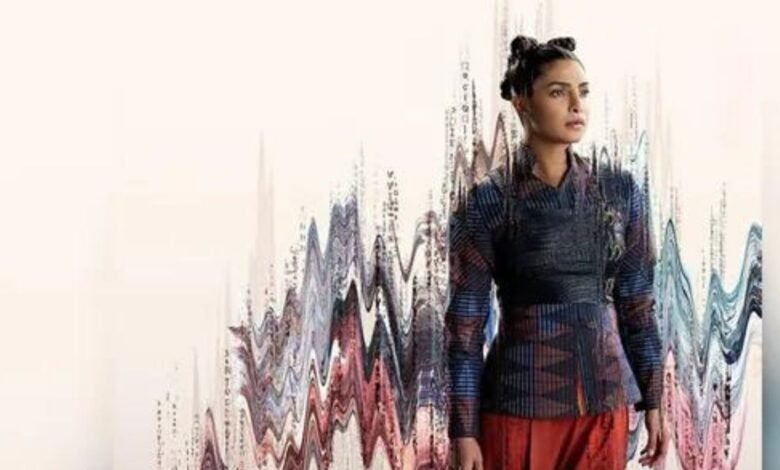 The hugely-anticipated film gave the world a sneak peek into Priyanka Chopra's role as Sati, in a poster that surfaced on the web
When The Matrix was released in 1999, the Keanu Reeves-starrer had become a rage worldwide. And then in 2003, the franchise had followed up with two more – The Matrix Reloaded and The Matrix Revolutions.
And now after a gap of 18-long years, The Matrix franchise is gearing up for the release of a new flick. And it has an Indian connection too, much to the joy of fans of the film in the country.
Priyanka Chopra, the Bollywood star who went international some time ago, will appear in a very significant role in the film. The film titled, The Matrix Resurrections, will have Priyanka in the role of Sati.
Priyanka Chopra will appear alongside Keanu Reaves, Jada Pinkett Smith
Besides Priyanka and Keanu Reeves, The Matrix Resurrections star cast will have prominent names such as Carrie-Anne Moss, Yahya Abdul-Mateen II and Neil Patrick Harris. Keanu Reeves will return as Neo, while Carrie-Anne Moss and Jada Pinkett Smith will reprise their roles of Trinity and Niobe.
The hugely anticipated film gave the world a sneak peek into Priyanka Chopra's presence as Sati, in a poster that was let out by Warner Bros Korea. The poster, which is in Korean, was shared on social media by Priyanka, much to the delight of the Indian enthusiasts who have been waiting for the film to release.
Going by what we know, Priyanka Chopra will pay the role of Sati in The Matrix: Resurrections. Sati, for those who don't know, is the daughter of Rama-Kandra and Kamala. Sati, who was under the care of the Oracle, offers much to anticipate for when the film releases.
Priyanka's Sati will thus be a prominent part of the flick that tells the tale of humans and the machines in the Matrix world. Some time ago, a teaser had dropped hints of the presence of Indian actress when Sati is shown interacting briefly with Neo, the character played by the much adored Keanu Reeves.
The Matrix Resurrections releases worldwide on December 22
Priyanka, it is reported, had been working in the fourth edition of The Matrix franchise in Germany last year. However, no one part of the film had said anything about her presence, and thus kept it a well-guarded secret.
Yet another significance about the latest The Matrix movie is that it is directed by Lana Wachowski alone. Earlier editions – The Matrix, The Matrix Reloaded, and The Matrix Revolutions – were directed by Lana Wachowski and her sister Lilly Wachowski.
When the film releases worldwide on December 22, India will be waiting with bated breath to watch the nation's own star shine on the global screen yet again.