It is the actors that make a strong script stronger, says Gaurang Doshi
Ace producer Gaurang Doshi shares his secret mantra on the complete package of scripts, actors and productions that create a successful film. The man behind the legendary 2002 movie 'Aankhen' is all set to make his big comeback into the industry with more than just a conventional script along with several other projects in his bag. Known for his successful creations and creative film productions, Gaurang Doshi's talents are lauded by the entire industry.
His courage and his passion to create films that stood beyond the league of Bollywood and created a unique niche of their own have etched his name in the industry for every generation to cherish. Starting his career at a very young age, Gaurang Doshi is the founder of 'Gaurang Doshi Productions' creating back to back hits starting from Aankhen, Deewar: Let's Bring Our Heroes Home to Bawandar. His out-of-the-box execution and production strategy, his acute sense of judgement and his knack for bringing together the best cast and team got him not just one but four Limca Book records marking his contribution worldwide.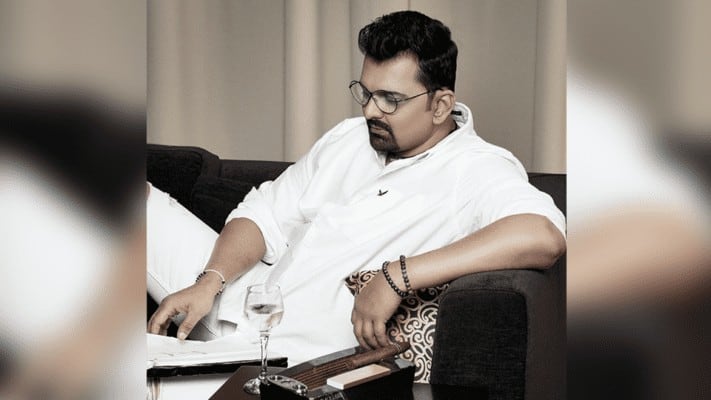 While Gaurang Doshi gears up for his comeback into the industry, he talks about his future plans and how his understanding of the film business has remained a constant magic mantra for him which he stands by even today. Being a producer working with some of the brilliant superstars of Bollywood, Gaurang Doshi quotes "a script is incomplete without a strong character and it is only the actors that can make a strong script even stronger and design its destiny." In light of this statement, Gaurang Doshi recounts his hit 2002 movie 'Aankhen' and how he was determined to get the perfect lead cast starting from his mentor and hero Mr Amitabh Bachchan.
Struggling as a small-time producer, Gaurang Doshi recalls waiting for months together to get a meeting fixed with Mr Bachchan until finally when he got the chance to meet him on the sets of the movie Aks. With sheer conviction in his script and a post-dated cheque in his pocket, Gaurang managed to sign Amitabh Bachchan as his lead creating one of the brilliant performances in the history of Bollywood.
It is this clever attention to detail and the unbeatable ability to identify and develop perfect characters that he has stood by through his times and hopes to bring back to the table in his comeback productions. While he always stands humbly indebted to Amitabh Bachchan's contribution in boosting his (Gaurang Doshi's) career, he preaches that actors are the brilliant outlet for a creative script as they hold the ability to make or break it with their performance and are the end link with which the audience relate to a story. He also adds that although actors are seen as artists who simply reproduce the written content into action, it is them that are living the moment on the screen and are displaying their conviction in the character to convey the script to the viewer.
With such philosophies intact, Gaurang Doshi's comeback in the industry indeed stands as one of the most sought-after comebacks of Bollywood and we cannot wait for his movies to mesmerise us yet again.
Read the article on – Desi Martini