Srinagar's teenage student Maleeha Zehra bags US$70,000 scholarship in Georgetown University School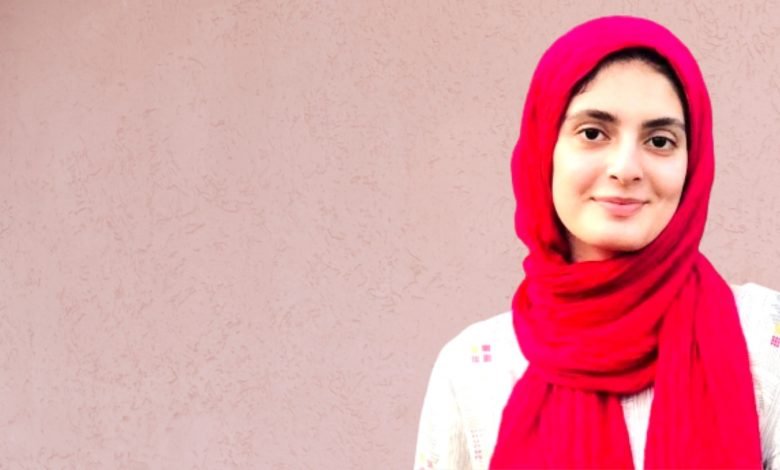 Maleeha Zehra admission is founded on her outstanding academic achievements and special personal characteristics.
SRINAGAR (J&K) —
Maleeha Zehra, a Class XII student at Delhi Public School Srinagar, has been accepted to the prestigious Georgetown University School of Foreign Service in Qatar on a full scholarship worth USD70,000 for the August 2021 batch.
Her admission is founded on her outstanding academic achievements and special personal characteristics. She credits her success to her teachers' faith in her and the invaluable assistance of her school over the years.
Maleeha finished her 10th grade two years ago and her heart was fixed on learning Political Science. However, she realized that choosing Humanities in the 11th and 12th grades would be greeted with some cynicism.
Maleeha Zehra persisted against the protests of well-meaning relatives. Her only aim was to pursue international relations at a foreign university.
The teenager's bet paid off two years later after she, in late last April, received an email, informing her that she had been awarded a full-ride scholarship to study at the prestigious Georgetown University's School of Foreign Service in Qatar for $70,000 (over Rs 51 lakh Indian rupees).
Maleeha says, "I'm on cloud nine right now. What I'm experiencing and everything that's happening is beyond my wildest dreams."
She added, "My parents and my entire family are content. People that I haven't spoken to in years are now calling to congratulate me."
Maleeha Zehra's path to her ideal undergraduate programme, though, hasn't been without bumps. Following the abolition of J&K's special status and the state's division into two Union Territories in 2019, the erstwhile State's 4G internet facilities were shut down and a lockout was enforced. Later, 4G internet was restored in phases but the Coronavirus-induced lockdown again made things challenging.
Despite the difficulties, her teachers and counsellors were there with her every step of the way. "One special trainer, Shazia Fida, was like a rock for me. She was the activity-in-charge at DPS and my class tutor in Class 10," she explained.
Congratulating her, Vice Principal Shafaq Afshan said, "We are delighted that yet another student has made it to a top institution of the world. Congratulations to her and all her teachers who have shaped her."
"At DPS Srinagar, we are committed to let our students excel, and compete with the best of the world. Her achievement is a vindication of our efforts," Chairman DPS Srinagar, Vijay Dhar said while extending his congratulations.
Notably, Georgetown University School of Foreign Service is a private research university in Washington, D.C.'s Georgetown district.
The university was established in 1789 by Bishop John Carroll as Georgetown College. Presently,it has 10 undergraduate and graduate colleges, including the School of Foreign Service, School of Business, Medical School, Law School, and a campus in Qatar.
**
Dil-Paziir (Urdu; meaning 'heart pleasing') is a special edition positive news series brought to you by Digpu, sourced from conflict areas, starting from Kashmir. Our local journalists have successfully shared many inspirational stories from the valley – from the invention of E-Charkha, automatic ventilator in Kashmir, stories of brotherhood through to the first-ever cricket tourney for Blind sportsmen, all the stories make us awe-struck. These are NOT FOR REPRODUCTION.